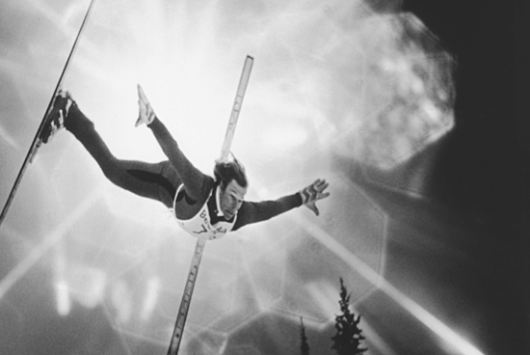 Did you know that hard rock miners at the Climax Mine near Copper Mountain were night skiing long before Keystone opened as a ski resort, and that a Norwegian immigrant once set a ski jumping world record in nearby Dillon?
The history of skiing in Colorado and around the world is now at your fingertips via the newly designed www.skiinghistory.org website, maintained by the U.S.-based International Skiing History Association. On the new site, you can read articles, conduct research, watch videos and view vintage ski art.
The most visited website of information about the sport's past has been dramatically improved and now offers access from mobile phones and tablets. Enhanced search capabilities make it much easier to navigate this content-rich site, which starts with a timeline of events going back to 5,000 BC.
The site provides access to resources such as Henry Yaple's Ski Bibliography which lists more than 7,000 books, articles and videos about skiing from 1890 and 2002. You can also read sample articles from the latest issue of Skiing History magazine and find past issues of the publication. Skiing History magazine is published bi-monthly by ISHA and is recognized as the world's best periodical of ski history published in any language. It is full of articles and photography featuring the places and people who have shaped skiing.
Other interesting discoveries on the site are histories of ski shapes, waxing, plastic boots, the invention of the steel edge, an extensive database of race results and much more. Here also is the gateway, via Google Books, to viewing the pages of past issues of Skiing History and other ski publications such as Snow Country and SKI magazines.
The International Skiing History Association is a 501 © 3 educational not-for-profit corporation whose mission is to preserve and advance the knowledge of ski history and to increase public awareness of the sport's heritage. Members include interested skiers along with skiing legends such as Jean-Claude Killy, Stein Eriksen and Billy Kidd. For further information go to www.skiinghistory.org or call 906.486.4570.