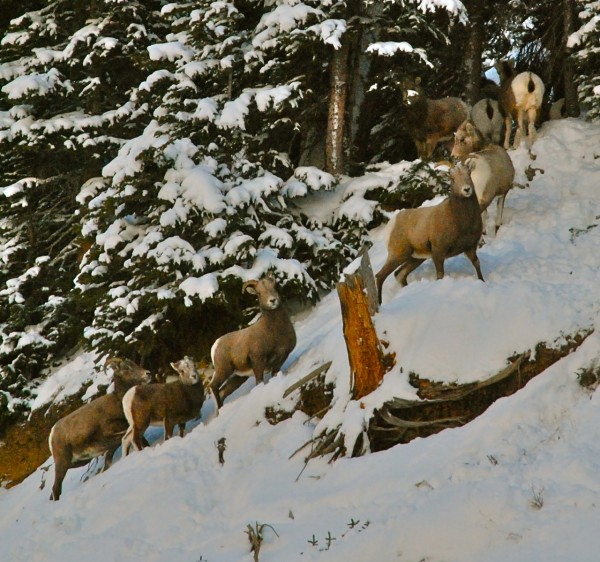 For good reason, residents of mountain towns have long enjoyed the time between the end of ski season and the start of summer. lovingly calling it mud season. It's one of the best times of the year to enjoy life in the mountains like a local, without the sometimes harrowing crowds that can throng the aisles of Safeway on a peak winter or summer holiday weekend. Here are our five top tips for enjoying spring in the Colorado Rockies.
Believe it or not, you can do all these things from a comfortable Copper Colorado Condos basecamp, where you'll enjoy low off-season rates on Copper Mountain vacation lodging and the peaceful vibe of a mountain village taking a seasonal deep breath. Check our listings here.
Roadside skiing - OK, we admit it, we are ski fanatics, and even though the lifts have stopped running at Copper Mountain, there's still plenty of skiing to be had, including fabulous corn snow skiing (and maybe even a late season powder dump) at places like Loveland Pass, where people use car shuttles to easily access a huge amount of terrain, comparable to what's available at one of Colorado's mid-size ski areas. Yes, it's the backcountry, so you have to be prepared for changing weather, variable snow conditions and even avalanches, but in general, it's a pretty relaxed vibe, even featuring bonfires on full moon nights. Other well-known spots for roadside skiing include Independence Pass, between Leadville and Aspen, and Berthoud Pass.
Wildlife/bird watching - Even if you don't want to ski on the slopes of Loveland Pass, you could go for a little hike with a pair of binoculars and probably spot a ptarmigan changing its plumage from snow-white to mottled brown, an amazing transition for one of the very few birds that lives in Colorado's alpine zone year-round. It's not uncommon to see bighorn sheep, and right around the end of the season, furry white mountain goats often gather on the slopes of nearby Arapahoe Basin ski area. Lower down, look for beavers and songbirds in the wetland ponds. Great place to learn about biodiversity in the Colorado high country are at the Cucumber Gulch wetlands preserve in Breckenridge, and at the Betty Ford Alpine Garden in Vail.
Spring fishing - Yes, the fish are hungry after spending several months in a trance-like semifrozen state, and you can often spot eager anglers along melting ponds near Copper Mountain just dropping a lure near the edge of the melting ice. Most streams are a little too high for fishing right now, but in some of the bigger pools on the Lower Blue, north of Silverthorne, bugs are starting to hatch. Check the Colorado fishing report!
Cycling - Hit the bikepath, but take your time before hitting any of the forest or backcountry trails this year. The paved path is plowed all around Summit County, so you could ride from Copper to Keystone and then catch the free Summit Stage to head back — or just enjoy a leisurely ride along Frisco's Main Street to the town's historic park. Check in with the U.S. Forest Service of the Summit Fat Tire Society before hitting dirt trails, please! Hard use when it's muddy ruts out the trails and kind of spoils them for the summer (unless it rains and gets muddy again).
Beachin' at the Basin - Don't leave Colorado without at least once loading up your best beach accessories and setting up a basecamp in the A-Basin parking lot on a sunny spring weekend. We've seen hot tubs, foosball tables and plenty of pink flamingoes along the snowy strand!