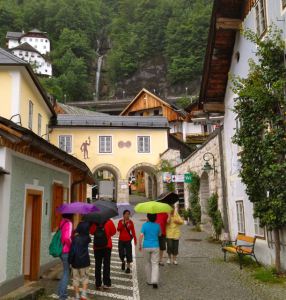 Tourism and travel continue to outpace nearly every other sector of the global economy, according to the World Tourism Organization, which recently reported that international tourist arrivals and departures grew by 4 percent during the first four months of 2013.
The WTO tallied 298 million international tourists traveling worldwide between January and April, 12 million more than last year. Prospects for the current tourism peak season remain positive with some 435 million tourists expected to travel abroad in the May-August period.
The numbers bolster a trend that culminated with record global tourism numbers in 2012, when the WTO reported that, for the first time ever, more than 1 billion travelers took to the skies, seas and highways to visit destinations near and far. Tourism revenues also set a global record, generating a total of $1.3 trillion with international passenger transit revenues included in the equation.
"It is encouraging to see that the growth in international tourist arrivals was equalled by a comparable increase in spending in spite of continued economic challenges," said United Nations World Tourism Organization secretary-general Taleb Rifai. "Considering that tourism is a key export for many economies around the world, this result is good news as it provides foreign reserves to destinations, and contributes to job creation in tourism as well as in related economic sectors," he added.
Key trends from 2012 and into 2013 are avaiable at this WTO website.
The strongest growth in early 2013 came in the Asia and Pacific regions, followed by Europe and the Middle East, with all those areas reporting growth of at least 5 percent. Growth was weaker in the Americas, at 1 percent, and Africa (2 percent). South-East Asia South Asia and Central and Eastern Europe were the star performers, with growth between 9 percent and 12 percent.
The WTO tracks global tourism trends in the World Tourism Barometer, a usefull resource for anyone involved in the travel and tourism business.