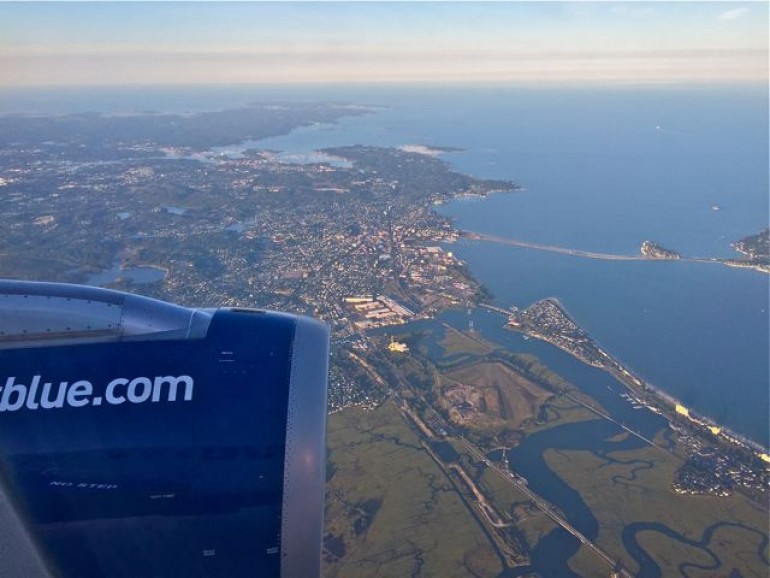 Complaining about air travel has become a national pasttime, but travel industry leaders say their laundry list of suggestions could spur airline competion and help fuel more growth in the tourism sector. Most of the woes can be traced to a lack of air travel infrastructure improvements in recent years, according U.S. Travel Association president and CEO Roger Dow.
"These problems are not just about the comfort and convenience of travelers, they're about the ability of travel to continue being a main engine of economic and job growth for the country," Dow said, listing aging airport infrastructure, growing congestion and declining airline competition as some of the key challenges facing the travel industry.
"Congress has both the tools within reach to fix the system and the opportunity to use them with the upcoming FAA reauthorization," Dow said, urging Congress to act as it considers a funding bill for the FAA. In all, 117 major travel-related companies and organizations signed on to the letter, which suggests cutting taxes on air travelers and moving to a user-fee model for infrastructure financing.
Domestic and inbound flyers spend $409 billion in the U.S. annually and support 3.4 million jobs, the letter says, adding that "the future growth and competitiveness of air travel in America is threatened by a core set of problems that must be addressed."
"[T]he FAA reauthorization bill must include provisions that accelerate airport modernization, stabilize funding for air traffic control operations and NextGen development, and enhance competition among commercial airlines," the group said in its letter.
The letter was signed by hospitality companies, trade associations and convention and visitors bureaus from every corner of the U.S., including: Hilton Worldwide; Marriott International, Inc.; MGM Resorts International; the National Restaurant Association; Universal Parks & Resorts; 10 state tourism offices; and a host of regional travel entities.
That policy package would cut numerous federal ticket taxes that could save flyers up to $25.50 on the average cost of a ticket, move to a user fee model for air traffic control, and adjust the cap on the Passenger Facility Charge from $4.50 to $8.50 to help keep revenues local for the purpose of traveler-friendly infrastructure fixes.
The package would keep funding for all aviation-related programs intact while significantly improving the availability of funds for much-needed projects such as terminal and runway expansion.
The net effect would be an aviation marketplace with more carriers and therefore more competition—potential manna for a value-starved traveling public, the group said.
Read the House and Senate letters and list of signers here and here.