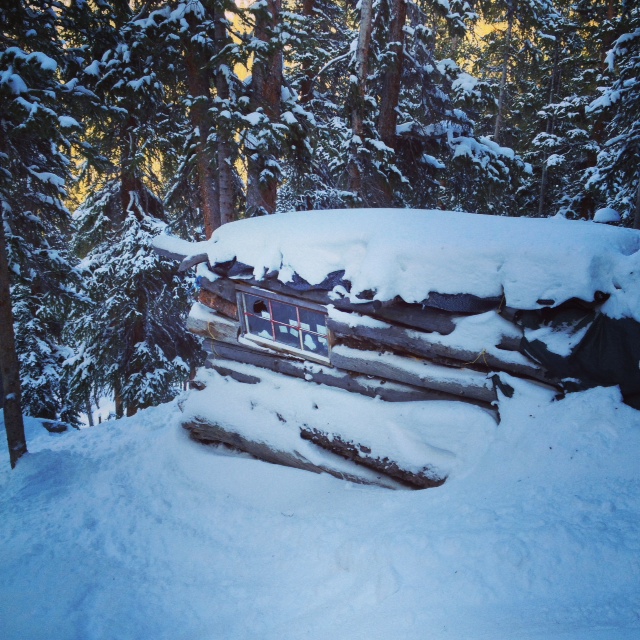 Ski resorts in Summit County have become a showcase for the conflict between state and federal marijuana laws. In a move that drew widespread attention on social media, the U.S. Forest Service and Vail Resorts dismantled a number illegal "smoke shacks" at Breckenridge, Keystone, Beaver Creek at Vail ski areas.
The cabins are often hidden in forested areas between designated ski trails. Some are simple lean-tos, while others have been built into rather elaborate structures. A recent report on the pop culture TV show Inside Edition spurred the recent crackdown, according to Dillon-based Forest Service rangers.
In the program, a TV crew visited one of the popular smoke shacks at Breckenridge, filming snowboarders as they smoked marijuana and then ventured out on to the slopes.
The crackdown on the log huts isn't new — in fact, Forest Service rangers said they've been dealing with similar issues for years. What is new is the glaring spotlight of the national media on Colorado's new marijuana laws, which allows for consumption of cannabis products on private property. But those laws don't authorize use of pot in public places, and marijuana is still an illegal drug under federal law.
"Despite Colorado law, marijuana remains illegal on federal lands period," said Scott Fitzwilliams, forest supervisor for the White River National Forest. "For the 22 ski areas in Colorado that operate on national forest system lands, marijuana is still prohibited. Let me remind everyone that you can be cited and fined for marijuana use and possession on national forests. I will also add that it is against the law for anyone to build any structures on national forest system lands without a permit."
"The safety of our guests and our employees is our highest priority and we therefore take a zero tolerance approach to skiing or riding under the influence," said Vail Resorts exec Blaise Carrig. On social media, some locals characterized Carrig's statement as hypocritical, pointing out that Vail Resorts operates numerous on-mountain restaurants that encourage consumption of alcohol.
Meanwhile, enterprising locals have already launched a Facebook campaign to generate support for rebuilding some of the popular cabins, putting skiers and snowboarders on a renewed collision course with Vail Resorts and the Forest Service.