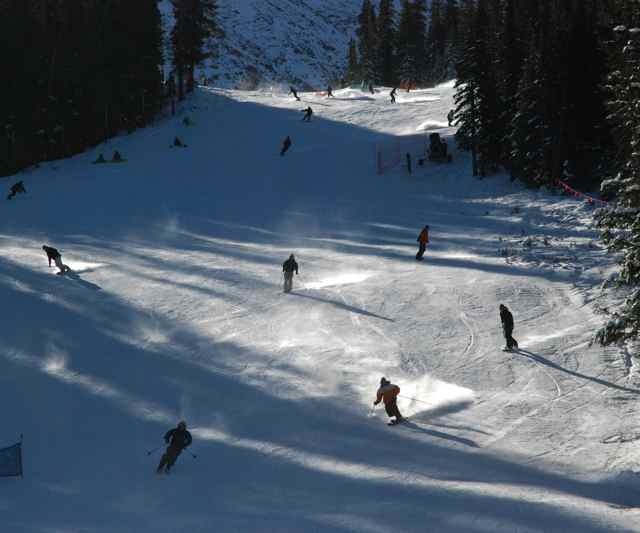 Students enrolled in the Colorado Mountain College SIA Certification program are already finding management jobs in the ski industry, including Kyle Ballinghoff, who interned with Burton Snowboards while enrolled at Colorado's high country community college and now manages a Surefoot store in Steamboat Springs.
"The greatest part about this program is that it has allowed me to live my dream," said Ballinghoff, who recently earned the SIA Certificate with a marketing focus. "When I was younger all I wanted to do was ski, and I wanted to turn that into a career. Through CMC and SIA I was able to do that."
The certification program was created in partnership with SnowSports Industries America with a curriculum and assessments that qualify graduates to work in snow sports sales, marketing and retail. This spring, the inaugural class is graduating from the program, which is based at CMC's Steamboat Springs campus. It allows aspiring and ambitious snow sports professionals to receive nationally-recognized SIA credentials that will set them apart in the job market.
"I always was told you should follow your passion and I'm passionate about skiing," said Brian Shutler, who just earned his retail manager SIA certification. "With hard work and dedication I'm able to follow my passion thanks to CMC and SIA," Shutler said
CMC students and industry professionals can receive certification in sales, marketing, retail employment and retail management after a specialized four-week course in the corresponding fields becomes available in fall 2014. Certificate candidates also have the option of working with suppliers exhibiting at the SIA Snow Show to help with line presentations and set up brand events.
"We are very excited to offer the SIA Certification in our Ski and Snowboard Business school," said Michael Martin, director of the Ski and Snowboard Business Program at CMC. "After working closely with SIA on the examination certification for almost two years, our faculty are confident that the SIA Certification will give many industry pros a way to fine tune their skills and make themselves more marketable."
"The SIA Certification program is a terrific way to prepare professionals to help advance the industry they want to be in," said SIA president David Ingemie.