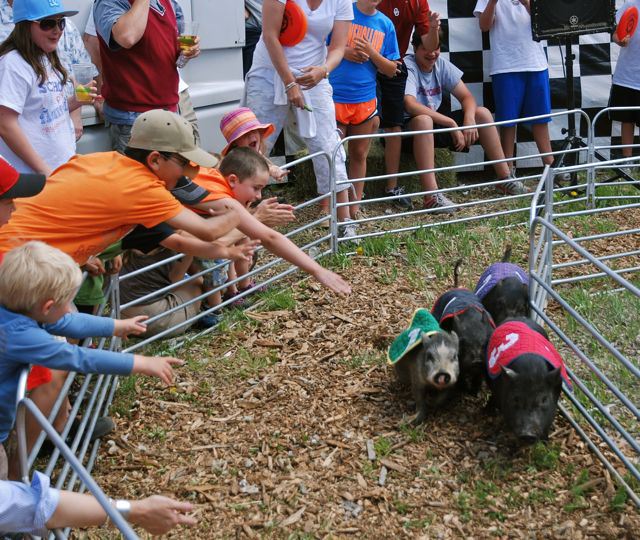 The end of skiing at Copper Mountain may mark the "official" end of the winter season, but don't fret — there's plenty of summer action ahead at your favorite resort and in nearby Frisco.
We're highlighting a few of our favorite events and links to calendars so you can start making your summer plans now, and don't forget, Copper Condos has the perfect Copper Mountain rentals for any size group and in any season, from slopeside studios to a spacious and family friendly townhome in Frisco, within walking distance of Main Street.
It takes a while to put away all the moguls, so we'll start with Frisco, where the town is already gearing up for the first big event of the summer season. This year's Frisco BBQ Challenge is set for June 19-20, and once again features cooks from all over the country vying for prizes and BBQ glory.
The town's regular Night at Museum series is also back, including a May 15 celebration of National Historic Preservation Month, as well as the popular Lunchtime lecture series, running June 10 to Aug. 26, featuring 12 educational presentations held at the Historic Park Log Chapel every Wednesday at 12 p.m.. Seating is very limited – please arrive early! Contact the museum for more information on lecture topics at 970-668-3428 and check this web page for more info.
Run the Rockies is set for June 6, and this year, the town will even celebrate National Marina Day with waterside concerts events and dscounted boat rentals at the — you guessed ti — Frisco Marina.
Frisco's full calendar of summer events is online here,
Copper Mountain's summer season starts June 12, when the golf course opens summer chairlift rides and mountain biking begin. At the end of June, the dogs take over when the Copper Mountain Resort Association and League for Animals and People of the Summit (LAPS) team up to welcome all dogs and their humans to the inaugural Copper's Gone to the Dogs 5K/10K (June 27).
This event invites individual dogs, families of dogs, competitive dogs, leisurely dogs, and their humans to participate in the fundraiser that will lead them throughout Copper's villages and the mountain. There will be a 5K and a 10K course available for registration. The race will conclude in the Copper's Center Village, where participants are invited to stay and enjoy the "Dog Gone Vendor Village"featuring live music, refreshments and treats for two and four-legged competitors. More info here.
The popular Courage Classic returns July 18-20, and a few days later (July 25), there's a new event — the Colorado Burger Summit, when restaurants from the around the state will compete for the title of Colorado's best burger.
August is the big month for summer events at Copper, starting with the Aug. 1 Copper Triangle Bicycle Tour, a benefit for the Davis Phinney Foundation for Parkinson's disease research. Activities at Copper kick stay in high gear with Guitar Town (Aug. 7-9), the Warrior Dash (Aug. 15) and, for the first time ever, hosting a stage of the USA Pro Challenge Cycling Race (Aug. 19).
Follow us on Twitter for regular updates as the summer progresses!