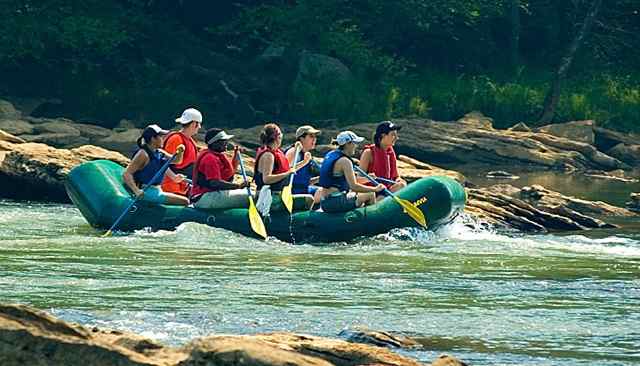 Western tourism got a boost last week as Secretary of the Interior Sally Jewell and Colorado Governor John Hickenlooper joined with other state and federal officials to formalize an agreement intended to boost local and state tourism economies throughout the region.

The Memorandum of Understanding solidifies an existing framework through which the consortium of 13 western states tourism offices, collectively known as the Western States Tourism Policy Council and six federal agencies will continue to work together to advance domestic and international tourism on our nation's public lands and to spur economic growth.

Travel and tourism is a major economic engine for the nation, supporting nearly 8 million American jobs – jobs that can't be outsourced at thousands of local and small businesses. The agreement supports President Obama's National Travel and Tourism Strategy, which set an ambitious goal of attracting and welcoming 100 million international visitors annually by the end of year 2021.
Interior Secretary Jewell also addressed the annual meeting of the Western Governors Association last week, addressing important tourism issues for the region. The new MOU is a capstone for the group's Get Out West tourism initiative, launched in 2011 as a way to show the value of tourism and outdoor recreation.
Wetern Governors and the outdoor recreation industry jointly released A Snapshot of the Impact of Outdoor Recreation showing that outdoor recreation equipment and trips generated $646 billion in national sales and services in 2011. That is nearly double the size of the sale pharmaceuticals ($331 billion) and motor vehicles/parts ($340 billion). As another comparison, it powers the economy in a manner comparable to the financial services and insurance industry ($780 billion) and outpatient health care ($767 billion).
The results of the Get Out West's Advisory Group recommendations are contained in Managing The Region's Recreation Assets. In addition examples of successful management of recreation assets are compiled in Managing Recreation Assets—Case Studies (June 2012). Western Governors are working together to ensure that the West's unparalleled recreation assets continue to provide wonder and enjoyment – and the foundation for a powerful economic sector – for generations to come.