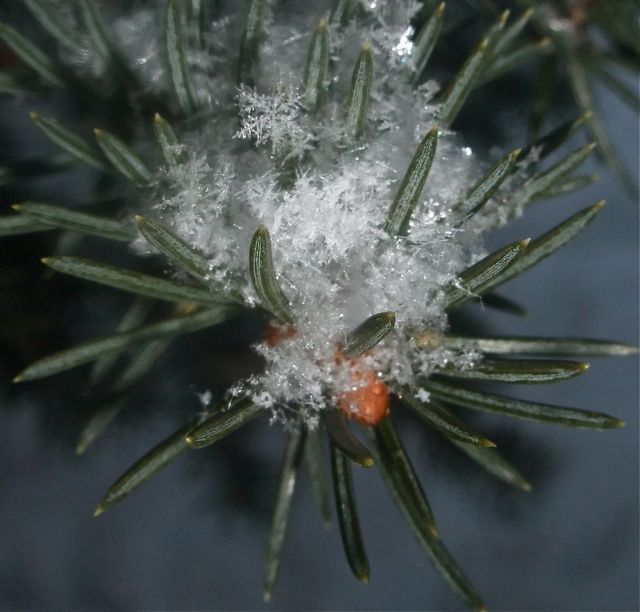 It's not unusual for Summit County to get a jump on the ski season. All the local ski areas — Copper Mountain, Arapahoe Basin, Breckenridge, Keystone — are at a high elevation that helps with early snowmaking efforts, and this year, Mother Nature lent a hand with a helping of October snowstorms.
Early season skiing at Copper Mountain is already under way, with competitive skiers and snowboarders getting some test runs on the upper mountain, and the official opening day at Copper Mountain (Nov. 1) is just a week away.
Along with preparing to welcome competitors who are on their way to the 2014 Sochi Winter Olympics, Copper Mountain is also well-known for hosting the Over The Hill Gang, the premier social group for skiers and snowboarders over 50. The resort is currently offering a 10 percent discount for OHG membership.
The OHG program offers guided skiing for groups of all ability levels, as well as priority lift access, discounted meals and other perks. The Gang skis in guided groups on Tuesdays, Wednesdays, Saturdays, and Sundays from December 14 until March 30 (except for breaks during the Christmas holidays and President's Weekends). More information is online at this Copper Mountain web page.
One of the best things about skiing in Summit County is that you have access to four great resorts. No matter where you're staying, you can easily get to the other areas for a change of pace. If you don't want to drive, try the free Summit Stage shuttles, with half-hour service from Copper to Frisco and on to Breckenridge, Keystone and Arapahoe Basin.
Cold weather and early snows have also enabled Arapahoe Basin to open the Lenawee Chair, serving the upper half of the mountain. That means that, even though it's not even Halloween yet, there is top-to-bottom skiing at the Legend.
And at Breckenridge, skiers and riders are eagerly anticipating one of the biggest Colorado resort expansions in recent memory, with the opening of Peak 6. Two new lifts, including a six-pack, will speed powder seekers to an impressive array of new trails, gladed skiing. If you're willing to hike for 30 minutes, you can even access some stellar high alpine terrain above treeline on the impressive ridgeline of the Tenmile Range.
Keystone is also set to open Nov. 1 and will probably begin night skiing operations, at least on a limited basis, around Thanksgiving, so if a full day on the slopes at Copper isn't quite enough, consider an evening session at Keystone, perhaps combined with a fine-dining experience at the Alpenglow Stube.
All in all, it's going to be a great early season, and we have some great early season deals on lodging at our Copper Mountain vacation rentals. Follow us on Twitter for daily updates on skiing and more, and join our Facebook community, where you can tell us about your trip to Copper Mountain!