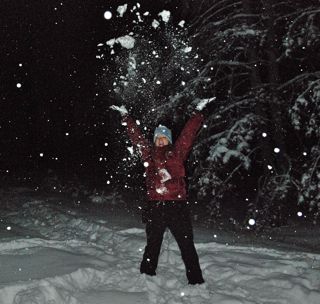 It's going to get deep in the Colorado Rockies this week, as a potent winter storm promises to deliver at least a foot of snow and cold temperatures to all mountain areas — in other words, a great early season storm for skiers and snowboarders.
Snowfall starting Tuesday morning is expected to get heavier through the night and into Wednesday, according to the National Weather Service, which has issued a winter storm warning for the Summit County area.
Specifically, the weather service is now forecasting 8 to 16 inches in the valleys and between 1 and 3 feet in mountain locations, with the northern Front Range, around Rocky Mountain National Park, as the bullseye.
On and off road closures along I-70 and U.S. Highway 6 should be expected, and travelers should be prepared for difficult conditions, with blowing snow, icy roads and dropping temperatures.
Temperatures Wednesday are expected to reach only into the teens, with single-digit highs possible Thursday, before moderating slightly in time for the weekend, when there's a good chance for additional snow. Overnight lows will dip toward, and even below, zero in many spots across the high country.
Most ski areas should be able to open additional terrain when skies start to clear.