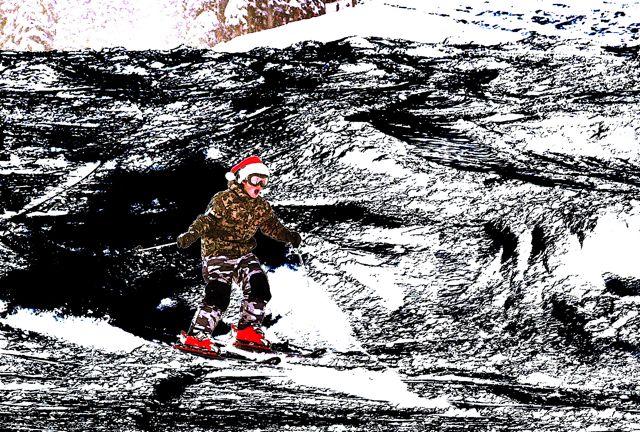 Once again this year, most of Colorado's ski areas, — including Copper Mountain — are teaming up to offer one of the best values in skiing with the 5th- and 6th-grade passport program that gives youngsters a chance to ski all over the state.
Colorado Ski Country USA, the state's ski-trade association, has opened this year's registration for the program, which gives 5th-graders three days of free skiing at 20 resorts around the state. For 6th-graders, the passport is just $99, which amounts to 80 days on the slopes for less than $1.25 per day.
New for the 2015-16 ski season, Passport holders are also entitled to one free daily ski or snowboard equipment rental from new presenting sponsor Christy Sports. The passport program is augmented by CSCUSA's learn to ski program. Registered 5th Grade Passport holders who have never skied nor snowboarded before are eligible to receive a free ski or snowboard lesson and one day of rental equipment during the month of January, which is also Learn to Ski and Snowboard Month. Fifth graders who qualify for First Class have the option of 17 different resorts to have their introductory experience on snow. Advance reservations are required for First Class Lessons, and registration for First Class will begin in November.
"As the ski industry's first and most influential program of its kind, Colorado Ski Country's Passport Programs have introduced an entire generation of Colorado kids to skiing and snowboarding," said Melanie Mills, president and CEO of Colorado Ski Country USA. "The Passport Program allows families to tour Colorado's wonderfully diverse ski areas at a great value. The First Class Lesson program ensures that beginner skiers and snowboarders experience their memorable first day on the slopes in the care of expert professional instructors."
To register kids for the Passport Programs and for more information about First Class Lessons, parents can visit www.ColoradoSki.com/Passport. The CSCUSA Passport Programs enjoy the support of new presenting sponsor Christy Sports, and program partners Chipotle, Credit Union of Colorado, and Head Skis.
Participating resorts in the 2015-16 Passport programs include: Arapahoe Basin, Aspen Highlands, Aspen Mountain, Buttermilk, Cooper, Copper Mountain, Crested Butte, Eldora, Howelsen Hill, Loveland, Monarch, Powderhorn, Purgatory, Ski Granby Ranch, Snowmass, Steamboat, Sunlight, Telluride, Winter Park and Wolf Creek.