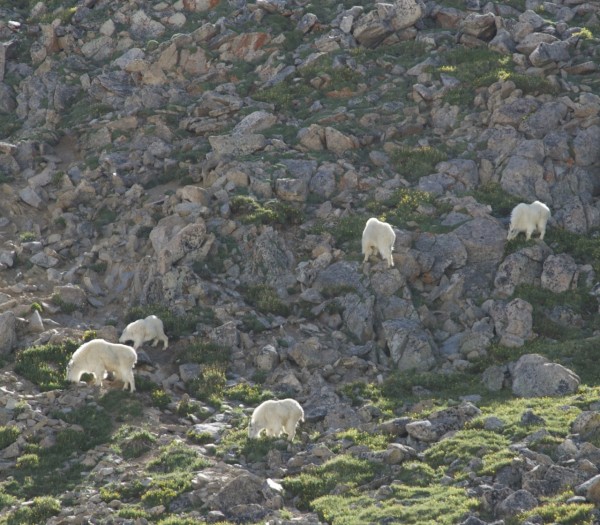 Summit County may not quite be Yellowstone when it comes to wildlife. But as a critical biodiversity crossroads in the Southern Rockies, the forests and canyons around Copper Mountain are nevertheless home to an astounding variety of animals, including some of Colorado's rarest species.
Spotting wild critters isn't always easy. Even trained wildlife biologists on the lookout for certain animals sometimes get skunked but for starters it helps to know where and when to look. Here's our guide to help you catch a glimpse of some of our favorite furred and feathered friends.
This isn't a full list by any means — there are many other animals to look for and more information is also available at this Colorado Parks and Wildlife website and also from the the U.S. Forest Service Dillon Ranger District.
Lynx
Early settlers in Colorado nearly wiped out the elusive lynx. But the snow-loving wild cat with giant paws and tufted ears has made a huge comeback but since state biologists launched a restoration program in 1999. The rolling high-elevation forests between Copper Mountain and Vail Pass have become a stronghold for the cats. Biologists have even documented lynx breeding in the area. The Forest Service also reports that lynx have been tracked moving from the backside of Copper Mountain into the Mayflower Gulch area. You probably won't find a lynx if you set out intentionally to spot one, but keep your eyes and ears open if you're hiking in the area, especially in the drainages west of Copper like Guller Creek. and if you happen to see some big snowshoe hares, it means you're on the right track. The hares are the favorite prey of lynx, and anywhere there's a good population of the bunnies, the cats are sure to be nearby. And since lynx are still on the Endangered Species List, Colorado wildlife biologists would like to hear from you if you see one. You can report a sighting at this website.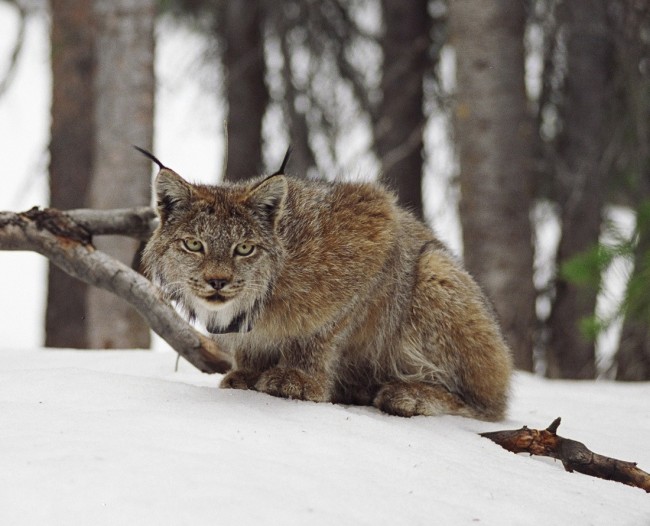 Bighorn sheep
Colorado's state animal prefers steep and rocky slopes, and often you'll see them on your way to Copper Mountain, but there are also several resident populations of bighorn sheep in the Summit County area. One of the best places to catch a glimpse of the majestic animals with the giant curled horns is around Loveland Pass, about 20 minutes east of Copper Mountain along Highway 6. Bighorn sheep have also been spotted around Highway 91, heading up toward Fremont Pass.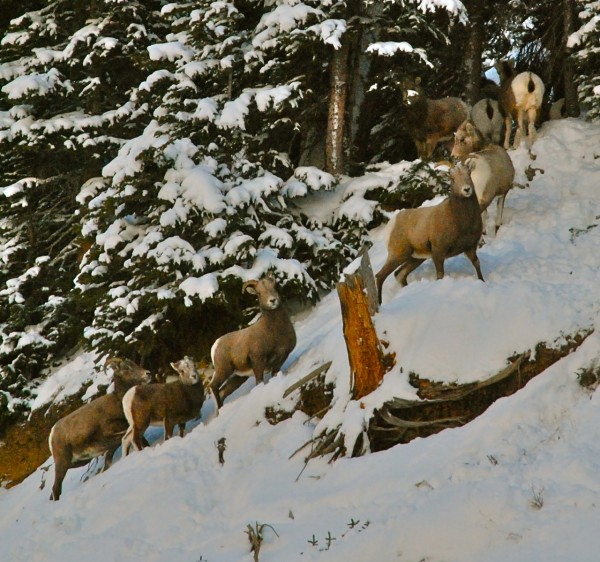 The moose is loose!
Moose are another Colorado wildlife success story. After introducing just a few dozen of the giant ungulates in North Park and a few other spots, they've spread across northern Colorado and have been spotted in wetlands around Copper Mountain, especially to the west, in the thick willows along Tenmile Creek. They're also fairly common in the Cucumber Gulch Nature Preserve in Breckenridge. There's still some debate as to whether moose were native to Colorado to begin with, but they've become one of Colorado's favorite watchable wildlife species. A word of Caution: Moose can be testy critters and have been known to charge and injure humans who come too close. They're best observed safely from a distance. More information is online at this CPW website.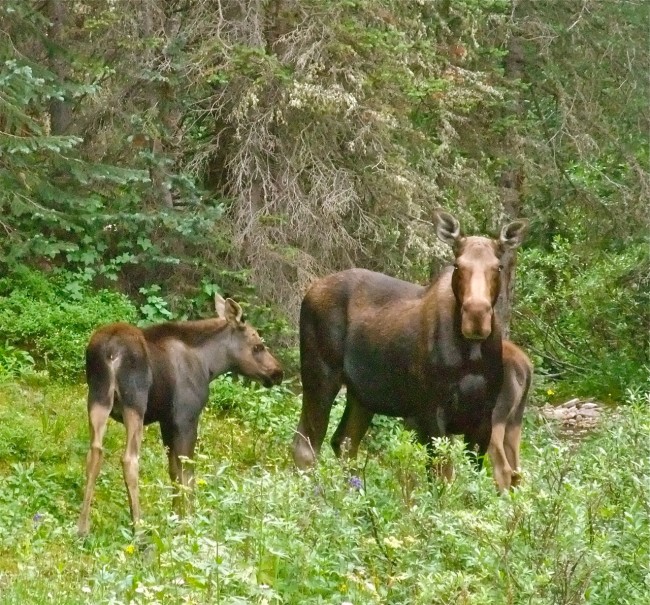 King of the mountain
The most elegant of four-legged mountaineers, mountain goats were also introduced in Colorado as a game species. There are some early reports of mountain goats, but none of them is absolutely reliable and most biologists now believe they aren't native to the state. The first goats were brought in from Montana and Wyoming in 1947 and their populations have grown in many high alpine zones. One of the best places to spot them is along the Continental Divide near Montezuma and Arapahoe Basin, in eastern Summit County, and in the crags of Quandary Peak (south of Breckenridge) which is Summit County's tallest mountain.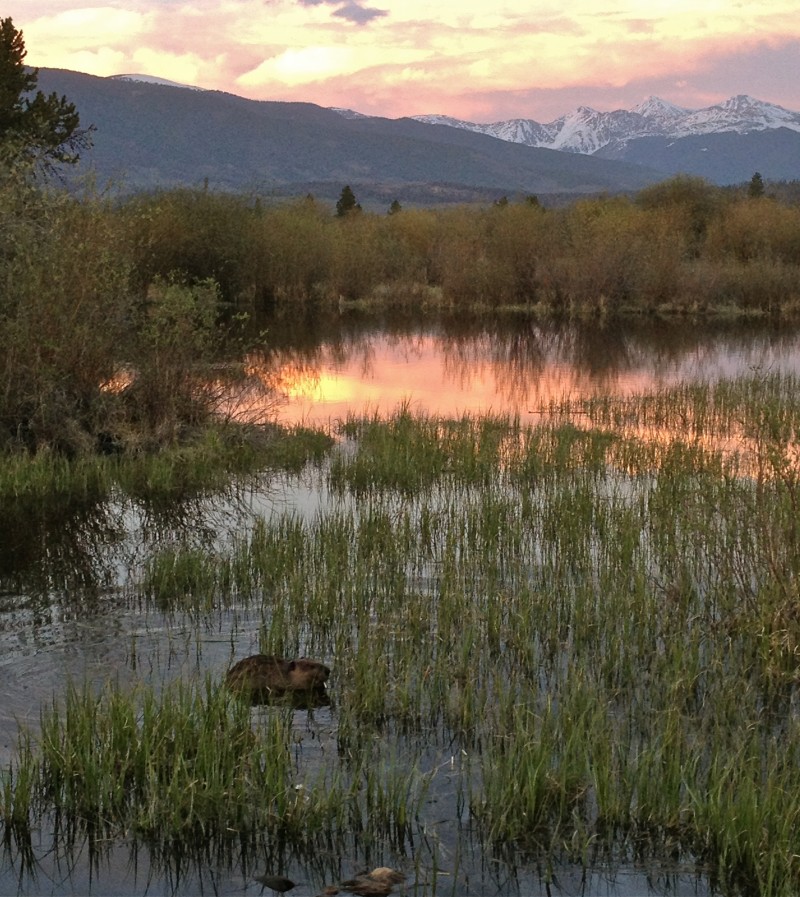 Dam builders
Beavers played an important role in Colorado history. Even before the gold-seekers showed up in the high country, fur traders explored the streams and rivers, trapping the aquatic mammals for their pelts. They became quite rare, but once beaver-fur coats and hats went out of style, populations started to rebound. Now, beavers are common residents along many streams in Summit County, where they manipulate the environment to their own advantage more than any other species besides humans. Beavers are a keystone species. By building dams and creating ponds they create habitat for countless other species. Look for beavers in nearly any of the larger streams in Summit County where you spot a pond built up out of mud, grass and sticks. Beavers are most active at dawn and dusk and they're quite curious, so if you sit still, they might swim right up to you.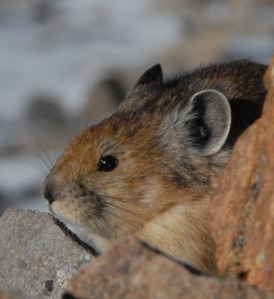 The Alpine zone
Finally, if you're up high in the mountains, it shouldn't be too hard to spot a pika or a marmot. Both these mammals live above the tree line in boulder fields and grassy meadows. Pikas are considered to be an indicator species for global warming, and may soon disappear from some areas as their habitat shrinks. The pocket-sized critters like to perch on rocks and squeak as you go by, then scurry for cover in the rocks. But if you sit quietly, their curiosity will get the better of them and they's soon reappear. Plump marmots live in the same zone, stuffing themselves with grass, flowers and seeds for a few short months in the summer before climbing back into their dens for a seven- or eight-month hibernation.