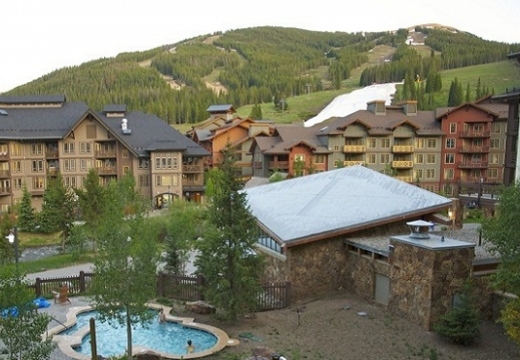 With thousands of units available, it's not always easy to sort through all the choices in Copper Mountain condo rentals. Some of the larger resort-based companies rent hundreds of units and you won't know exactly which condo you'll be in until you arrive.
But there is an alternative. Copper Colorado Condos is a locally owned company staffed by people who live, work and play in Frisco and Copper Mountain. We will make sure you get quick answers to all your questions when you're planning a trip to the Colorado high country, winter or summer. We'll also help you find exactly the right condo for you.
After 10 years in the business we know all the ins and outs of our Copper Mountain condo rentals, so we can help you make sure you find the Copper Mountain lodging that meets your needs. We have several ski-in, ski-out units at Copper Junction, as well as a cozy studio with work nook if you have to do a bit of work during your trip.
Some of our Copper Mountain condo rentals at The Cirque feature walk-out access to wonderful pools and a huge hot tub. The Cirque is ranked as having one of the nicest courtyards and best amenities at Copper Mountain. Our Westlake Lodge condo is just steps away from the covered bridge and Westlake Pond, where you can skate in winter or try some stand-up paddling in Summer.
If you choose any of our Copper Mountain condo rentals, you'll have free wifi, free parking for two cars and a full kitchen to cook up a big batch of pasta. All our condos are close to action, and if you want to check out nearby Frisco or Breckenridge, you can hop on a free Summit Stage bus at least once an hour.
If you're visiting in the winter, we'll help you find the best deals on equipment rentals and lift tickets, including the popular Secret Pass. If you're a summer guest at one of our Copper Mountain condo rentals, we'll send you a link to our blog post about hiking in the Eagles Nest Wilderness.
Copper Colorado Condos is at your service and ready to help you plan your best mountain vacation, Colorado style.