Copper Mountain received 8" of snow overnight and Dec. 24 through Dec. 26 calls for a 20 percent to 40 percent chance of snow. That means even more soft terrain perfect for some powder and deep carving turns!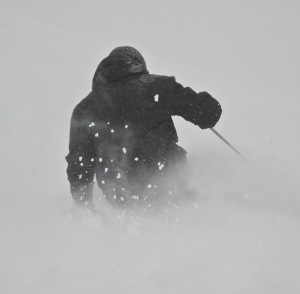 Christmas at Copper Mountain
But great skiing with fresh snow isn't the only fun in Copper Mountain's forecast. The resort begins celebrating the holidays Thursday, Dec. 24 with festivities that will light up kids' eyes (and arms).
A special Glowstick Pageant takes place down Main Vein at 6 p.m., in which kids glimmer with colorful neon as they ski or ride down the main terrain. To join in the procession, meet at Mountain Melt at 5:30 p.m., which is located at the base of American Eagle lift (Center Village). The restaurant is also a great kids eatery, as it offers sautéed mac 'n cheese, gooey grilled cheese sandwiches, tater tots and corn dogs. Beer and wine are available for adults.
As the party begins, DJ Landry starts spinning tunes in Burning Stones Plaza at 5 p.m.
​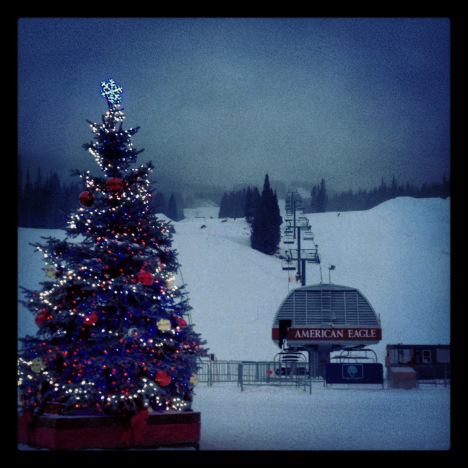 Santa makes his appearance at 6:30 p.m. to participates in the Torchlight Parade — an illuminating sight not to be missed — down Main Vein.
Those who want to attend a church service can go to the Copper Mountain Community Christian Church at 5 p.m. or 7:30 p.m.
Fireworks end Copper's Christmas Eve celebrations at 8 p.m.

Full moon Christmas
Another novelty this Christmas Eve takes the form of the full moon. Full moons are always amazing in the mountains, as they magically illuminate the snowy peaks with unbelievable light. This is the first full moon on Christmas since 1977, and it won't happen again until 2034.

New Year's Eve at Copper
In case the kids missed the Glowstick Pageant — or, if they just can't get enough (which is understandable) — they have another chance on New Year's Eve at Copper, at 5:30 p.m. Once again, kids should meet at Mountain Melt to join.
Copper's New Year's activities begin at 4:45 p.m. with the Rocky Mountain Series Rail Jam under the lights, while DJ Landry spins tunes in the Village at 5 p.m. At 6 p.m., Main Vein lights up with a Torchlight Parade.
A unique way to ring in the New Year comes in the form of Copper's New Year's Eve Moonlight in the Mountain dinner at 6 p.m. Guests ride the American Eagle chairlift up to Solitude Station and are welcomed with hot apple cider and one complementary alcoholic beverage (with a cash bar after that).
Copper's executive banquet chef Dave Taladay presents a lavish buffet, including sweet potato bisque, specialty salads, Moroccan pan-seared salmon, bacon-wrapped grilled beef, pan-seared chicken Oscar and a variety of petite chocolate desserts. Live music enlivens the evening.
After dinner, ride or ski down a groomed run by moonlight to gather for another free cocktail at the base and fireworks, which take place at 10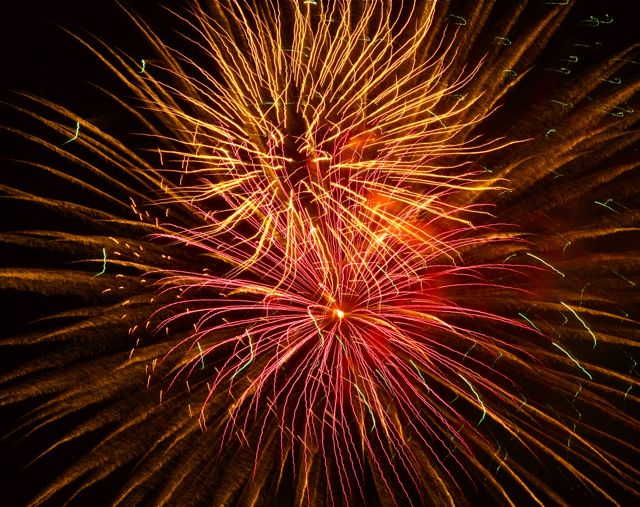 p.m., in Center Village. To make reservations, call 888-219-1402. Tickets are $100, plus tax, surcharge and gratuity. Groups of four receive a discount. Guests must attend a mandatory safety talk at Kokopelli's Trail at 5:45 p.m. and possess intermediate ski or riding skills.
So celebrate the holidays Copper Mountain style, with snow, glow and cheers.