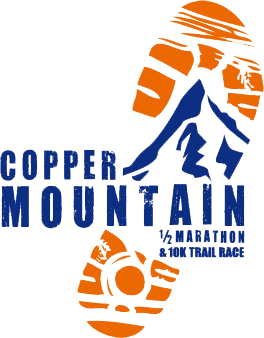 Copper Mountain's summer season starts to heat up this weekend with the Colorado Running Festival, featuring races and fun runs in a spectacular mountain setting, including the legendary Colorado Trail.
The action begins Friday (June 28) with a 10k twilight run (start time 8 p.m.), followed by an outdoor showing of a movie about famed 1970s runner Steve Prefontaine.
There are two races on the schedule Saturday (June 29), starting with the Copper Trail Duathlon (9 a.m.), with a 5k run and a three-mile mountain bike race along the Copper Mountain section of the Colorado Trail.
At 3 p.m. the Copper Trail Marathon Relay will test teams of two or four people on a criterium-style course as contestants complete challenging loops on the Colorado Trail. Runners must pass a wrist band after each 5k segment as they come back into the Burning Stones Plaza, cheered on by friends and families (individuals welcome).
Runners will wind down from the races with a free concert Saturday evening as local performer Kyle James Hauser takes the center stage at Burning Stones Plaza.
The final races on Sunday (June 30) are the Copper Trail Half Marathon, as well as 10k and 5k races, once again along the Colorado Trail. All the races start at 9 a.m., with a kids trail race starting at 10:30 a.m.
We still have a few openings left for the Colorado Running Festival, and all our Copper Mountain condos are within easy walking distance of the action at Burning Stones Plaza, including a one-bedroom at Summit House, a cozy studio/loft in Copper Junction and a one-bedroom at Passage Point, near the covered bridge.
You can book a spot online at the Copper Condos website, and follow us on Twitter and Facebook for updates on upcoming events at Copper Mountain.