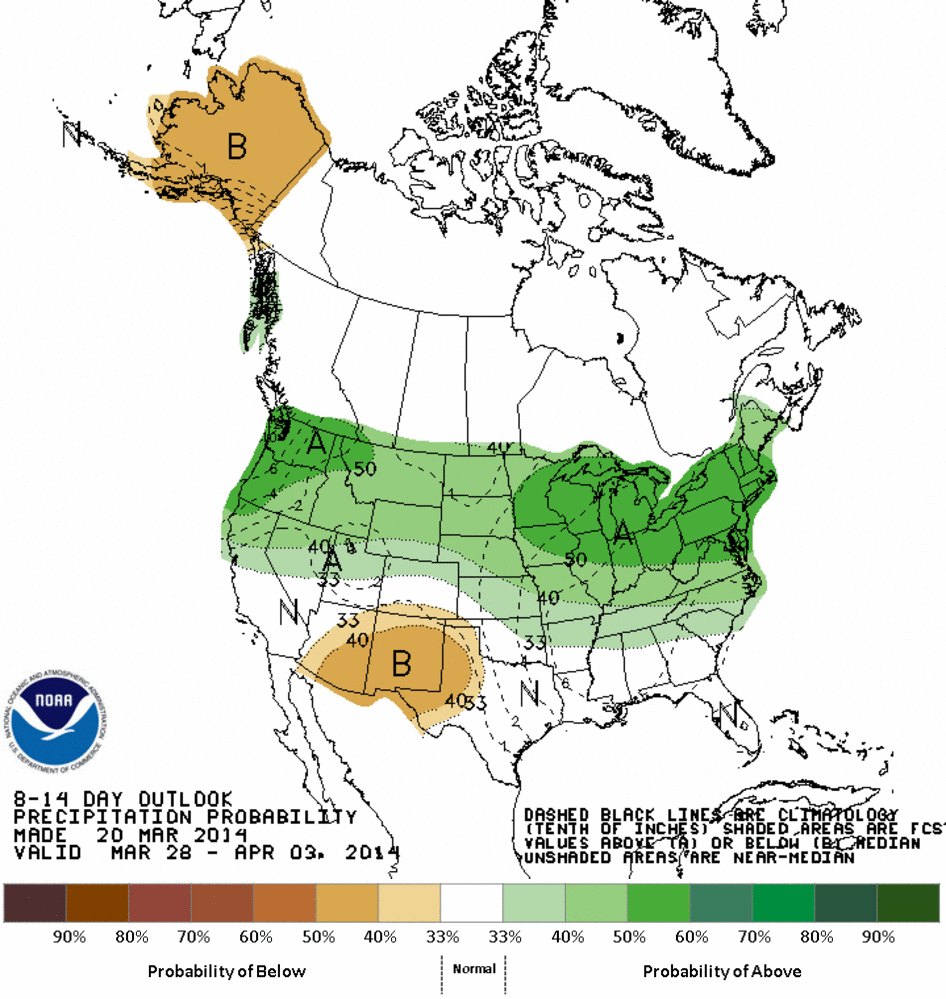 You know it's been a good season when Copper Mountain hits the 300-inch mark several weeks before it's all over. The last little storm to pass through Colorado helped the ski area reach that magic mark, with three feet of snow so far in March.
Copper is reporting its mid-mountain snow depth as 76 inches, with a 96-inch base up top. The official Copper Mountain SNOTEL site at 10,550 feet is registering a 61-inch base.
There's more snow in the forecast this weekend, with a quick-moving storm set to drop perhaps three to five inches from late Friday into Saturday, with variable weather next week, pretty typical for late March in Colorado. Look for a few days of sunny and warm conditions early in the week, followed by a couple of more storms brushing the area to freshen up the skiing surface.
For the season, Colorado's snowpack has already passed the average peak, good news for water watchers and farmers, who will get some relief from the on and off drought of the past few years.
With the Pacific Ocean transitioning to a possible El Niño pattern, forecasters this week told the state water availability task force that the weather pattern could shift, bringing a relatively dry spring to the mountains, but more moisture to the plains, where it's now needed most for the growing season.