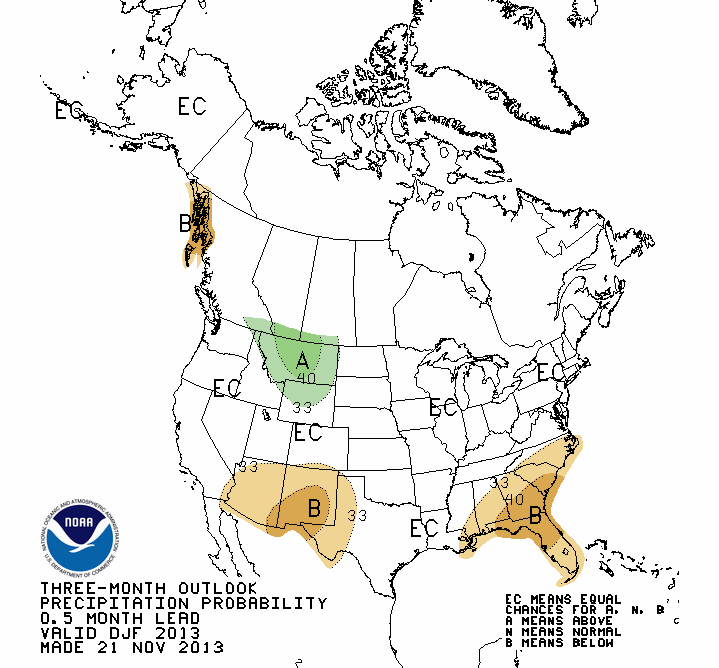 In a welcome change from last winter's early season snow drought, weather watchers say this year's Colorado snowpack is above average statewide. In the Colorado River Basin, where most of Colorado's big ski areas are located, the snowpack is anywhere from 120 percent to 140 percent of average for late November.
At Copper Mountain, that translates to 37 inches of snow for the month of November, and 9 inches in the past seven days, with the settled mid-mountain base at 28 inches — not a bad setup for Thanksgiving skiing at Copper. For now, the resort has about 250 acres of lift-served terrain, including the Timberline Express pod. More terrain is likely to open in time for Turkey Day.
The outlook for the rest of the winter is up in the air, according to top federal weather experts, who released their three-month seasonal outlook last week. The northern Rockies — especially Montana and Wyoming — are favored for above average snowfall, but Colorado is in a zone where there is no clear climate signal this year.
"It's a challenge to produce a long-term winter forecast without the climate pattern of an El Niño or a La Niña in place out in the Pacific because those climate patterns often strongly influence winter temperature and precipitation here in the United States," said Mike Halpert, acting director of NOAA's Climate Prediction Center.
"Without this strong seasonal influence, winter weather is often affected by short-term climate patterns, such as the Arctic Oscillation, that are not predictable beyond a week or two. So it's important to pay attention to your local daily weather forecast throughout the winter," Halpert said.
If you're a weather buff, check out our month-by-month guide to Copper Mountain's climate, which will give you a general idea of what to expect. And check our blog post on daily weather sources to help plan your trip. We'll also keep you posted via Twitter with the very latest.
Ready to ski Copper Mountain? We offer some of the best ski-in, ski-out condos at the resort, so let us help you plan a fantastic Colorado ski trip now!