Copper Mountain, Colorado — The winter's near-record snowpack hasn't even started melting yet, but Copper Mountain has set its summer lineup of events,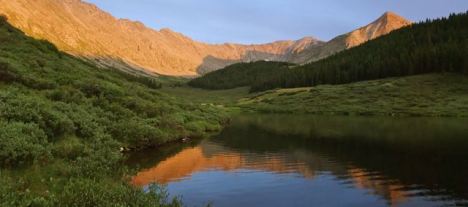 with returning classics like the 3 Ring Weekend, the Courage Classic, Guitar Town, Copper Country, Genuine Wine and Jazz and the Warrior Dash.

New this year is the Mountain Pose Yoga Festival, a Tomato Battle and a new Colorado Cigar & Brew Festival. This also is the best time to pick up a Season Pass for the 2011-12 Winter Season, as well as a Golf Season Pass for this summer – both at the absolute best prices of the year!


Golf Season Passes are on sale now for the best price of the year – $349. The Golf Season Pass is on sale for this price only through Friday, April 29, so why wait any longer for a season of golf at North America's highest championship golf course, where your buck and ball go further. To get yours now Click Here.

Make sure to check out Woodward at Copper's summer camps, quite possibly the raddest place on the planet, and one of the premiere trick-stomping playgrounds in the world. It features The Barn, a 19,400 sq. ft. comprehensive ski and snowboard freestyle training facility complete with indoor artificial snow jumps, jib lines, foam pits, skate features and Olympic fly-bed trampolines, offering indoor and outdoor training programs where you can learn tricks in the Barn and take them on snow the same day. Summer camps begin June 14 – visit www.WoodwardatCopper.com for more details.

New Events at Copper this Summer:

Tomato Battle, June 25

Inspired by both Spain's La Tomatina's tomato-throwing festival and Oktoberfest, a ticket to Copper's first-ever Tomato Battle will give you admission to live tunes, your first beer for free, and access to over 300,000 pounds of past-ripe roma tomatoes that were aborted just before literally getting canned. www.TomatoBattle.com

Mountain Pose Yoga Festival, July 7-10

For healthcare providers and wellness enthusiasts, enjoy the first annual Mountain Pose Yoga Festival, featuring 3 days of medical researchers and professionals, yogis, musicians and motivational speakers, in a breathtaking mountain setting, all while having the chance to earn up to 6.5 Continuing Medical Education credits. Music provided by Mirabai Ceiba, Satkirin Kaur Khalsa, Wah! and Bob Weisenberg. Yoga Instructors include: Alex Austin, Tiffany Cruikshank, Nicki Doane, Julie Finkel, Rainbeau Mars, Shannon Paige Schneider, Kishan Shah, Nancy Kate Williams, Phoebe Mills, Keisha Wixom, Rebecca Woods, Rodney Yee & Colleen Saidman Yee and Oleg Yevseev. Speakers include: Kris Carr, Kenneth A. Bock, MD, Colin Campbell, PhD, Satkirin Khasla, MD, Daniel B Mark, MD and David Romanelli. [url=http://www.mountainposeyogafestival.com]http://www.mountainposeyogafestival.com[/url]

Colorado Cigar & Brew Festival, August 12-13

In conjunction with Guitar Town, this new festival will feature samples of cigars and local brews, showcasing local merchants offering lifestyle products and services appealing to all attendees. This festival will incorporate a trade show, golf tournament, VIP grand opening and a cigar and brew paring dinner. www.cigarandbrewfestival.com.

For those looking to hit the slopes next winter season, now is the best time to purchase your 2011-12 Copper season pass, Copper Four Pack, or Rocky Mountain Super Passes (and Pass Plus). One of the best aspects of purchasing a pass for next season NOW is the benefits and perks, for example, if a guest renews a Copper Four Pack before the Spring sale ends on May 31, 2011, Copper is going to throw in a bonus 5th day on the pass – that's right 5 days of skiing or riding for only $139. When you do the math that is less than $28 per day!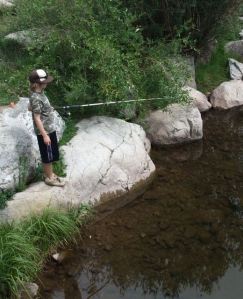 Fishing Tenmile Creek in the heart of Copper
Village.