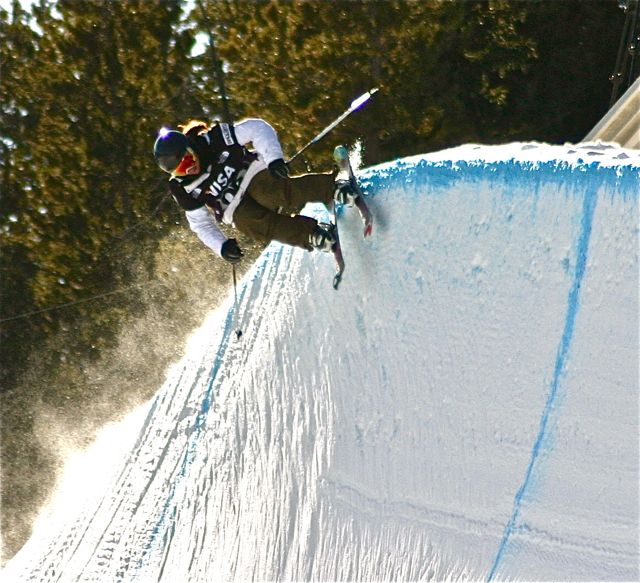 More than 3,000 snowsports pros from around the country will gather at Copper Mountain next year (Feb. 3-4, 2014) for the on-snow Demo/Ski-Ride Fest portion of the annual SIA Snow Show.
The annual Denver trade show is the biggest event of the season for the snowsports industry and the on-snow demo event is hugely popular with gear makers and retailers eager to test the coming season's offerings.
The SnowSports Industries America board of directors last week chose Copper Mountain Resort after considering industry feedback and recommendations provided by SIA's On-Snow Demo Task Force.
"After careful consideration of a variety of Colorado-based resorts that could potentially host the Demo, SIA's On-Snow Demo Task Force felt Copper Mountain had all the ingredients essential for a good demo—terrain, facilities, services and the proximity to Denver," said task force member Annelise Loevlie, of Icelantic Skis.
"Copper has a vibrant feel and dynamic terrain that will compliment and carry the energy over from the Snow Show, to keep the stoke flowing," Loevlie said.
"Copper Mountain is honored and excited to welcome Snow Show attendees from around the world on our slopes and facilities," said Jesse True, Copper Mountain Resort's vice president of sales and marketing. "Copper's world-class conference center and pedestrian friendly village will be the ideal base camp for SIA's On-Snow Demo."
Copper Mountain, only 74 miles west of downtown Denver, is home to the U.S. Ski Team Speed Center, the only full-length downhill early-season training facility in the world. It also features Woodward at Copper, the newly renovated indoor/outdoor year-round action sport training facility. Copper Mountain's award-winning, naturally divided trail network will provide the ultimate environment for testing the latest gear and on-snow technologies.
The 2013 On-Snow Demo/Ski-Ride Fest gathered more than 3,000 attendees including retailers, reps, brands and media from across the globe. The industry took to the slopes and trails to test out Nordic, alpine, AT/backcountry and snowboard gear from more than 130 snow sports brands.
The On-Snow Demo/Ski-Ride Fest is hosted annually in-conjunction with the Western Winter Sports Reps Association's Rocky Mountain Demo. Watch the 2014 SIA On-Snow Demo/Ski-Ride Fest video to preview all that the event will have to offer.
"WWSRA has a long history of running incredibly successful demos with Copper Mountain and its staff. We're excited to work with Copper again," said Turner, president of WWSRA. "Copper has perfect testing terrain, conditions and facilities to accommodate the growing demo."
SIA annually hosts the industry's largest core winter sports trade show, the SIA Snow Show, along with the On-Snow Demo/Ski-Ride Fest and the Sourcing Snow supplier show. SIA also helps retailers and resorts connect with snow sports participants around the country through Snowlink.com and Wintertrails.org.