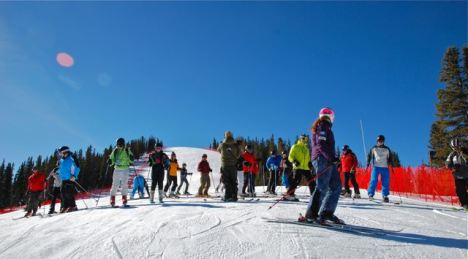 COPPER MOUNTAIN — When you hear some of the top U.S. Ski Team racers praising your snow, you know you've done something right, and that was the case Oct. 31 at Copper Mountain, when racers praised the outstanding conditions on the speed training center, on terrain served by the Super Bee chair.

About 200 season pass holders who entereed an online drawing joined the racers for a speed center preview session on a classic Colorado bluebird day. The happy crowd included several families with kids who got to play hooky for the day.

The skiers and riders, mostly from the Front Range, were greeted by ski team officials and Copper chief Gary Rodgers, who thanked the loyal Copper customers for sharing part of their mountain with the team, which gets a huge leg up for early season speed events by being able to train on a full-length course, complete with massive jumps, technical turns and a high-speed, leg-burning finish section where they can reach speeds up to 80 mph.

The speed course, off the Super Bee chair, will be closed to the public through mid-December, but the terrain off the American Eagle chair should be in equally good shape for opening day (Nov. 2), with snowmaking crews giving it their all in the last couple of days. Main vein, Rhapsody, Easy Rider will be open to the public for opening day, along with a few jibs at the top of the American Eagle.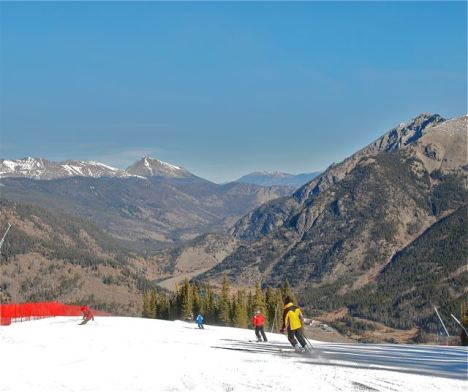 Not a bad view!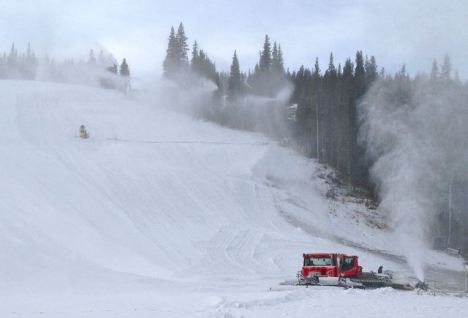 Snowmaking on Nov. 1 at the base of the American Eagle chair.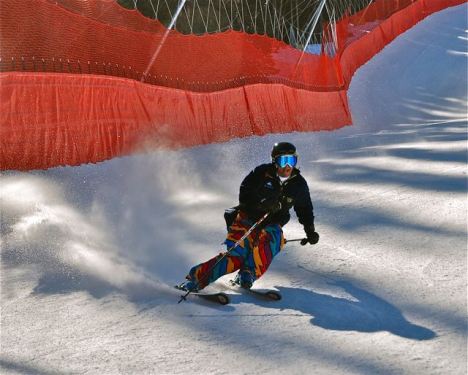 Former U.S. Ski Team racer Doug Lewis sends up a spray of snow while
carving high speed turns on the U.S. Ski Team Speed Center at Copper Mountain.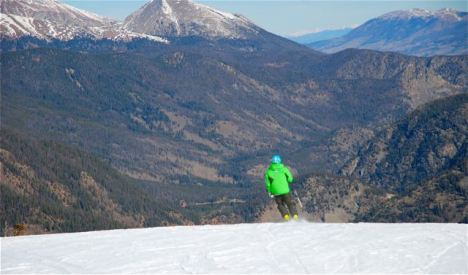 Dropping in at Copper Mountain.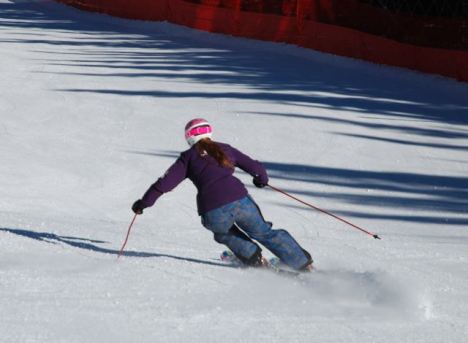 U.S. Ski Team racer Katie Ryan samples the goods.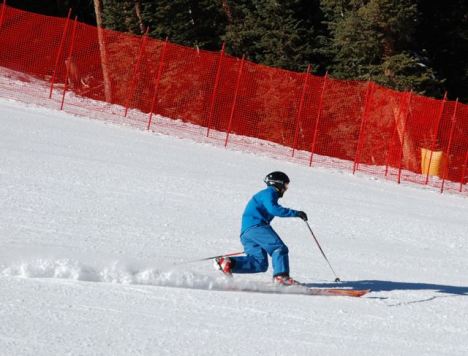 Carving the course.