The festival showcases bluegrass, Americana music and singer/songwriters, including Asleep at the Wheel, Dave Adkins, Balsam Range, Bonnie and the Clydes, and Aaron Burdett.
For musicians
Friday, July 8 begins with a dream for budding musicians: a "how to jam" workshop, led by Travis Lawson, outside, around the hypnotizing fire globe in Copper's Center Village, from 4-5 p.m.
Then, the real jamming begins around the fire Friday from 7:30-9 p.m., so bring your instrument and join in with other like-minded players.
At 10:30 a.m. Saturday, ride the American Eagle lift up to Solitude Station for a Songwriting Workshop.
On Saturday night, from 7:30-9 p.m., another jam takes place around the fire globe, followed by fireworks at 9:30 p.m., over Center Village's West Lake.​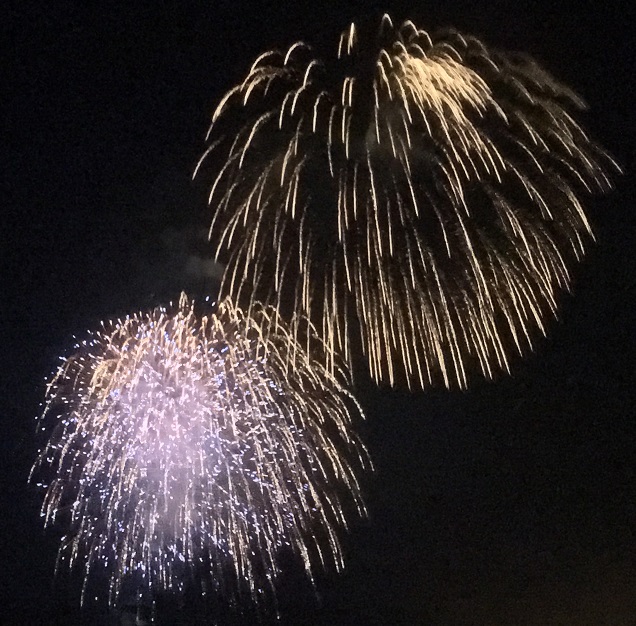 ​
For music lovers
Friday night, Aaron Burdett performs from 5:30-7 p.m. at Copper's West Lake Stage. Aaron Burdett comes from North Carolina's mountains, and has been hailed as the finest song-driven Americana musician the region, near Asheville, has birthed. He fuses folk-rock, bluegrass and blues with poignant lyrics.
Aaron Burdett performs again at 12:30 p.m. Saturday on Copper's Main Stage at Burning Stones Plaza.
Copper's stage is one of the more beautiful in the country; Copper's picturesque green mountain acts as a backdrop for musicians on stage. Bring your own chair or simply stand and dance near the stage. Around evening, you might even catch a glimpse of a bear crossing the mountain — we have!
Balsam Range plays at 3 p.m. Saturday on the main stage. The band won the 2014 International Bluegrass Music Association award at the annual World of Bluegrass convention in Raleigh, North Carolina. Buddy Melton, lead singer and fiddler, earned Male Vocalist o the Year, and the entire band was named Vocal Group of the Year.
For well over 40 years, Asleep at the Wheel has driven the Western swing movement, introducing it to new generations and winning over audiences wherever it goes. It's a dance band, with a reputation as one of the best live acts in the genre. Asleep at the Wheel has won nine Grammy Awards and has cranked out more than 25 albums. They perform at 5:30 p.m. Saturday.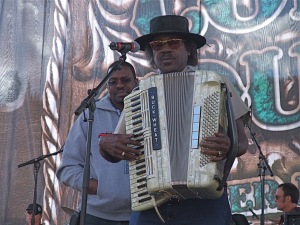 Sunday morning, Gospel Roots Workshop invigorates the soul at 11 a.m. with its vocal harmonies at Copper's West Lake Stage.
At 12:30 p.m. Sunday, Bonnie and the Clydes reins in crowds on the Main Stage. Since 2010, their dynamic three-part harmonies, stirring songwriting and electric guitar solos have been gaining attention nationwide. In 2013 and 2014, Denver's Westward magazine named them the best country band.
The festival ends with Dave Adkins performing at 3 p.m. This year, his raw, yet powerfully refined vocals and acoustic guitar ranked No. 1 on Billboard's top 10 bluegrass album chart, as well as No. 1 on Sirius XM for most played tracks and No. 1 in the Bluegrass Today Top 20 Song Chart with "Change Her Mind."
For sports and leisure lovers
Friday evening's offerings include a free fly-fishing casting clinic at West Lake Beach from 5-6 p.m. To pre-register, email [email protected].
Saturday morning begins with a scavenger hunt on the Pavilion Lawn, beginning at 10 a.m. and ending at 3 p.m. The twitter handle: #gooutsideandplay. At 3 p.m., the Elevation Outdoors grand prize giveaway takes place. In addition, more than 30 prizes will be awarded, but you must be there — at the Main Stage — to win.
Hikers will enjoy a Delorme Guided Hike, beginning at the base of American Eagle Lift at 10 a.m. Saturday.
If you're more of a water person, head over to the Pavilion Lawn for Stand Up Paddle Board demonstrations.
Or, if you'd just like to hang out and learn, show up at the base of the American Eagle Lift for a 10:30 a.m. Nature Talk Saturday.
Sunday, beer meets bikes with the Pedal for Pints Community Bike Ride, beginning at Gravitee Sports at 10:30 a.m. This isn't just an adult endeavor; kids can get their well-deserved pint of root beer after the ride. Guides determine the route based on ages and ability levels. Helmets are required, and you can bring your own bike or rent one at Gravitee.
At 12:30 p.m., stretch your body and unwind your mind with Mountain Pose Yoga, at Solitude Station. The class is free, and you can hike or bike up to Solitude, or you can catch a free lift by showing receipts totaling $12 worth of purchases at Copper Mountain.
Copper's Mountain Music Festival promises a weekend full of fun and rousing music for everyone, and, unlike previous weekend events, this weekend Copper lodging is still available to escape the heat in Denver, or simply immerse yourself in all of Copper's weekend offerings.