It may be early season, but there's much more than surprisingly good snow at Copper Mountain during November. Whether you own a condo in Copper, are vacationing, or just hang out in Frisco, now's the time to jump in on activities that will pump you up for a season of skiing and riding.
During the next two weekends, you'll find plenty of celebrations, on and off the snow.

U.S. Ski Team appearances & autographs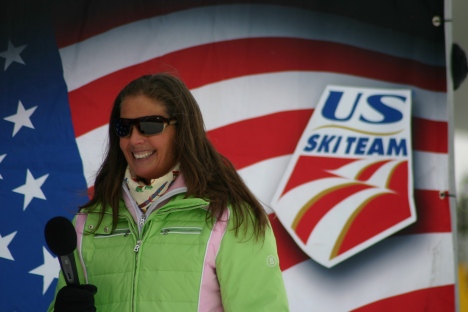 This Saturday, Nov. 21, the U.S. Alpine Ski Team announces its 2015-2016 season members. While witnessing it as they are named is one thing, being able to see them in action — and get autographs — is another, and Copper's the place to do it all.
From 8:30 a.m. to 12:30 p.m., U.S. Ski Team athletes will participate in NASTAR pacesetting, as they carve turns down Lower Bouncer. If you plan to race NASTAR this season, it's much more exciting to have seen World Cup athletes race and hold a mental image of them in your head as you race the same course.
From 11 a.m. to 3 p.m., the First Tracks Festival takes place at Burning Stones Plaza. Athletes will parade into Center Village, and at 1:30 p.m., officials will begin to announce each name, as the athletes take the stage.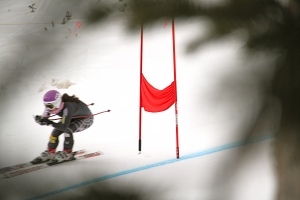 Oftentimes, short interviews take place on stage before the skiers head to the Bighorn B room in the Copper Conference Center — that's where you can snag autographs of greats like Lindsey Vonn and Ted Ligety from 3-5 p.m. (Though Copper can't guarantee exactly who will be there, a majority of the racers show up for Saturday's event, and a few people have already seen Lindsey training at Copper Mountain, which provides the only full-length, early-season downhill training venue in the world.)
Whether it's for your or your kids, it's amazing how an autographed helmet, shirt or poster can inspire your day, or lift your spirits when you're dragging a bit.
During the same time (3-5 p.m.), an après reception at Kokopelli's Trail will take place.
Currently, parts of Ptarmigan, Copperopolis and Andy's Encore are blocked off for the racers to train.
Thanksgiving events
On Thanksgiving Day, Copper remains a bit low-key, but that doesn't mean the turkey's not hot and waiting to be served for lunch and dinner.
Endo's will serve slow-roasted Red Bird turkey with homemade stuffing, garlic mashed potatoes, gravy and fresh cranberry sauce, followed by pumpkin pie for $17.95 per adult and $12 for kids younger than 12.
C.B. Grille offers citrus-and-butter-roasted natural turkey with pumpkin-spiced mashed potatoes, maple walnut barley stuffing and grilled acorn squash, green beans, apple-cranberry relish and homemade pumpkin pie for $27 per adult and $16 for kids younger than 12. This meal is very popular, so reservations are recommended.
JJ's Tavern provides a turkey buffet, compete with all of the Thanksgiving traditional trimmings, and a variety of desserts for $22 per adult and $15 for kids younger than 12. Call 970-968-3062 for reservations.
Copper revs up its holiday festivities Friday, Nov. 27, as Santa rides into town. Rather than his usual sleigh, he'll motor in on a snowcat, during the parade down Main Vein at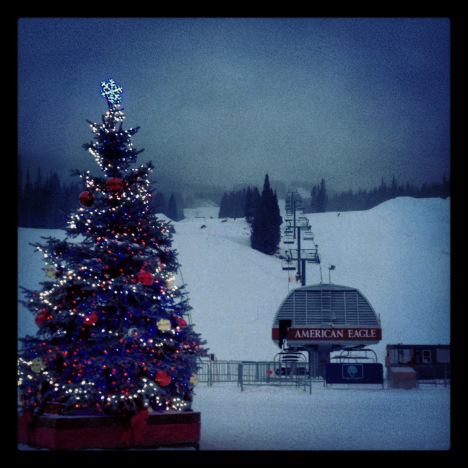 6:30 p.m.
He and Mrs. Claus will listen to kids' wish lists as the tree lighting takes place, beginning at 7 p.m. in Center Village. Then, fireworks pop over Copper's halfpipe, at 8 p.m.
Saturday, Nov. 28, skiers and snowboarders of all ages — and all levels — can burn off some of those turkey helpings at the 13th annual Yam Jam. The rail jam takes place on Lower Bouncer. Registration runs from 11 a.m. to noon at the Cage, followed by the jam, from noon to 4 p.m. (amateurs warm up at noon). Prizes, including a Never Summer snowboard, a GoPro Hero 4, and VonZipper sunglasses, will be awarded at the Barn at 4 p.m. Registration is $15, and tickets for competitors are available for only $35.
If you can plan an overnight stay at Copper until Monday, you'll catch the beginning of the U.S. Alpine NorAm, which offers racers an opportunity to compete in the FIS World Cup circuit. In the NorAm races, which run from Nov. 30 to Dec. 4 at Copper Mountain, the top two skiers in slalom and giant slalom earn a start position in next season's World Cup.
Each weekend in November offers inspiration for a great Copper ski and ride season, as you watch some of the best athletes in the world carve turns and sign autographs. And, don't forget about the family fun with Santa!