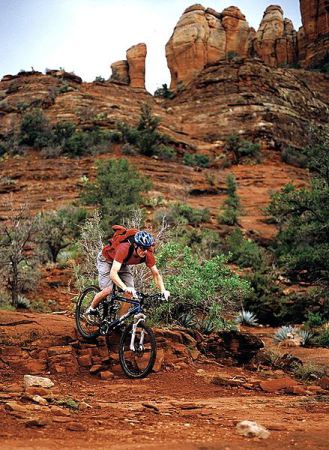 A four-year, $100-million plan to boost bicycle and pedestrian infrastructure in Colorado will help move grow the state's economy and benefit public health and the environment, according to Gov. John Hickenlooper.
"Our goal is to make Colorado the best state for biking in the country," Hickenlooper said, explaining that the money will also help better understand and market the cycling industry and support awareness and education efforts to promote safety.
In a press release, Hickenlooper's office said multiple state agencies have been tasked with developing and overall strategy and distributing the money. CDOT, for example, is committed to spend at least 2.5 percent of its construction budget on bike and pedestrian programs including infrastructure.
Even though Colorado is often ranked high for fitness, the state has an obesity rate of more than 21 percent, up from 16 percent in 2004. In addition, a nationwide study found that kids are only spending 4-7 minutes outside in unstructured play every day, but are spending 7-10 hours a day staring at screens. Biking is one of the ways Colorado is aiming to change these stats.
"We want to encourage riders of all shapes, sizes and abilities and make biking as safe and accessible as possible statewide," said Colorado bike czar Ken Gart.
"Coloradans have put a high priority on providing choice in how they get from A to B, whether for commuting or for recreation, and cycling for many is a key alternative," said Shailen Bhatt, executive director of the Colorado Department of Transportation. "At CDOT we believe that including cycling plans into road planning and construction will help us reduce congestion and contribute to solving the transportation challenges facing the Colorado."
"Bicycle Colorado is excited that more children, families and new cyclists will ride thanks to the improvements this funding will provide," said Dan Grunig, the group's executive director. "Improved health and a stronger economy are other perks to come from this investment in better bicycling."
Hickenlooper made the funding announcement at the Interbike Conference, the largest bicycle trade event in North America, bringing together manufacturers, retailers, industry advocates and media to conduct the business of cycling. He is the first governor to ever speak at the conference.