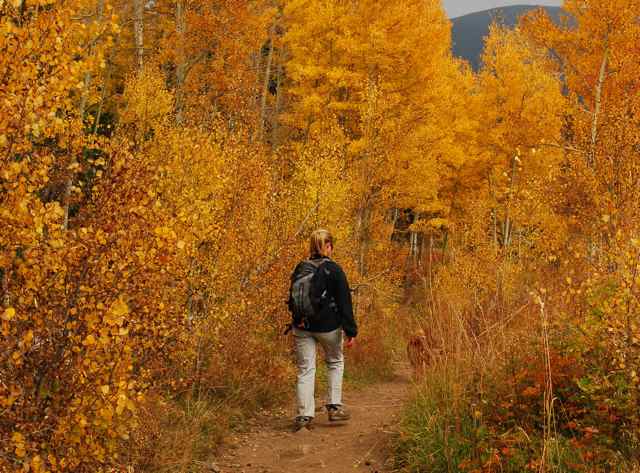 Colorado may not be as famed as New England when it comes to fall colors, but the state's aspens and stately cottonwood trees put on a show that's every bit as colorful as the maples and beech trees of the northeast.
By mid-September, aspen groves at higher elevations will be well into the transformation, as shorter days signal the trees to stop producing chlorophyll. Wandering among a dense stand of aspens when there's just the tingle of an afternoon breeze is pure magic — each leaf twirls in synchronicity with the next in a timeless ballet that's a feast for the senses.
The hillsides around Copper Mountain and the rest of Summit County offer some of the best leaf-peeping in Colorado, so we've compiled a few of our favorite spots to enjoy this autumn treat. The last week of September seems to be the historic peak for fall colors, so plan your visit now!
You can track the best time for fall colors at this U.S. Forest Service website, and follow Copper Condos on Twitter, where we'll keep you posted on the progression of the leaves. And if you want to plan a weekend getaway, check out our selection of Copper Mountain vacation rentals here.