'Mud season,' a great season in Frisco
Locals have long called the season when the lifts close and the dirt trails aren't quite dry "mud season." It's a magical time in Frisco and Copper Mountain, as all of Summit County quiets down, and the peace of the mountains seems to be made only for you, and me.
It's true: You never know if it's going to be a warm spring day or if snow will fall from the sky, but watching the first, bright green of aspens begin to bud, viewing the melting peaks and simply exploring the town of Frisco when it's not bustling with tourism is a beautiful experience.
Go Back in Time
Frisco's Historic Park & Museum is just one of the enchanting places to visit on Main Street.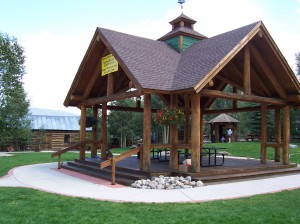 Its history, shown through artifacts staged within historic log cabins and other structures, transports people to the age of the gold rush, when soiled doves and miners frequented saloons — sometimes to find themselves in the jail, which you'll also see in the free historic park.
Eat, Drink, Be Merry
During the shoulder seasons, or mud season, Frisco restaurants tend to run specials (but check first, as some of them still adhere to the old locals' rule of thumb or shutting down for a couple of weeks to take their own vacation after a long season).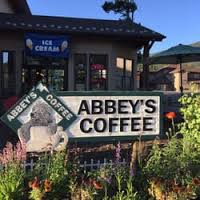 Quaint, local staples, like Rocky Mountain Coffee Roasters or Abbey's Coffee, are great places to start the day. As is the Smiling Moose, located in the shopping area between Safeway and Wal-Mart.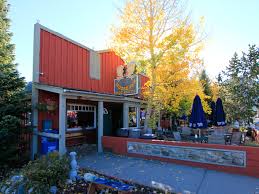 Bars abound, with an old, favorite local joint being the Moose Jaw. For more upscale experiences, check out Frisco's local brewery, the Highside Brewing and BBQ. Frisco Prime is another great bar, with a historic backdrop. Prost is the state's only beer hall, and it serves up the best beers, wine and sausages.
For delectable dinners, try the 5th Avenue Grill, Tavern West, Grecco's, Vinny's and the tried and true Silverheels at the Ore House.
Ethnic cuisine throughout Frisco includes: China Szechuan, Hacienda Real, Himalayan Cuisine, and the Lost Cajun.
There are plenty of mouth-watering Italian restaurants and pizza places, too.
Shopping Frisco's Main Street
Shopping Frisco's Main Street is a fun adventure. From boutiques and specialty stores to second-hand stores, you'll find it all.
For Colorado souvenirs, or just to show your state pride, check out Colorado Special Tees or the Colorado Color Connection Company.
Frisco clothing boutiques include the Cornflower, which also features women artists; Colisco Wearables, which offers unique mountain wear for men and women, plus accessories; Frisco Fun and Formal, just in case you need to get dressed up (but check out their gifts, too); and Rivers, Inc., another local staple.
For second-hand stores, look through Rags to Riches, Funky Trunk, and Frisco Thrift and Treasure for fabulous finds.
Of course, Frisco's Main Street offers interesting picks, from Heather's Place at the Frisco Emporium and Ten Mile Treasures to The Flying Crane Boutique.
Another nice stop involves Frisco's local bookstore: The Next Page. It features Colorado authors and plenty of other mainstream and literary offerings, plus it has a coffee shop, bakery and wine bar in the other room; it's the perfect place to kick back or explore.
See for yourself what a delight the mountains are, especially Frisco's Main Street, when you come up during the off-season.