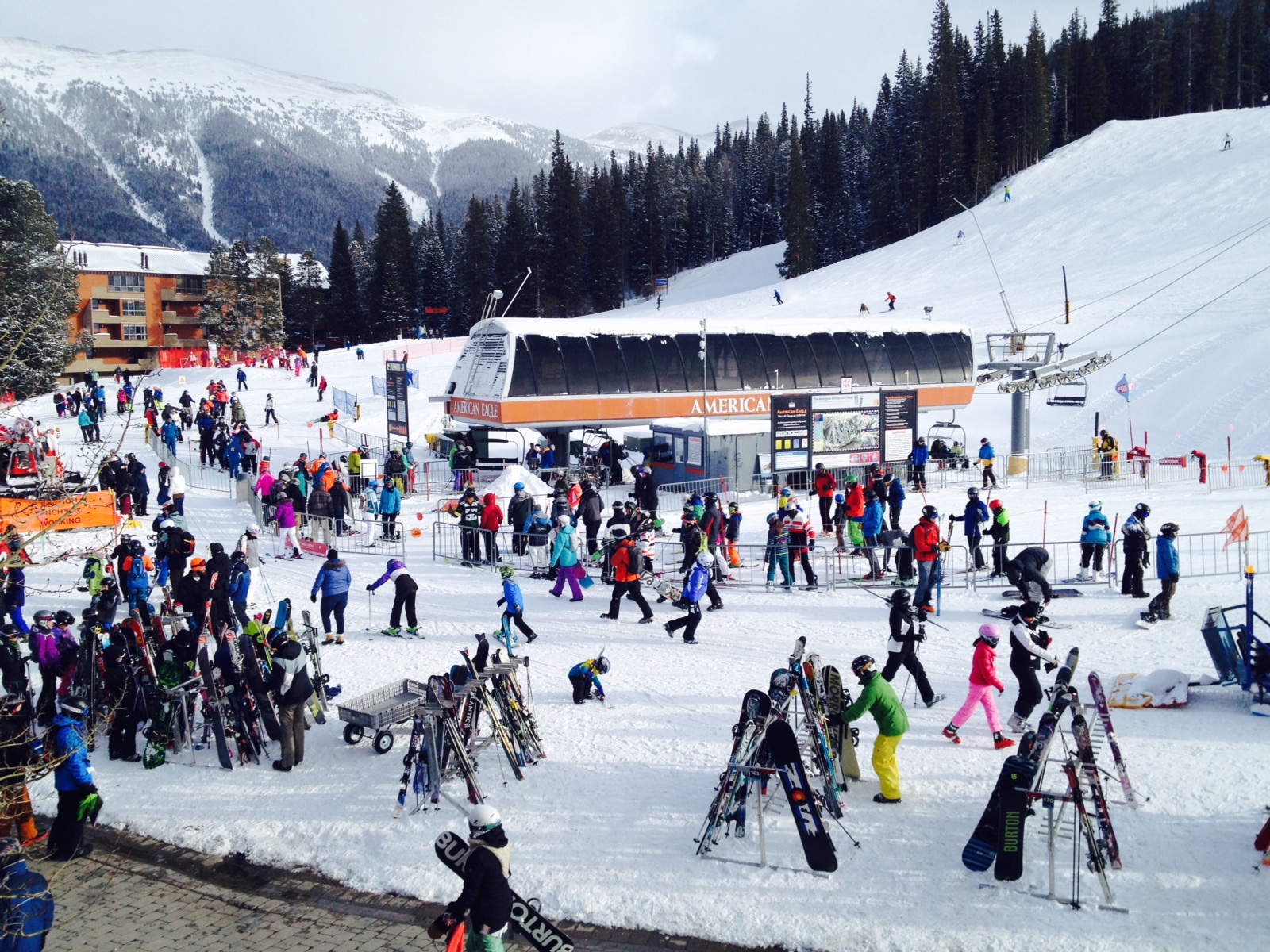 January is National Learn to Ski or Snowboard Month, and it's not too late to take advantage of national challenges offering prizes and companies giving $50 vouchers to any beginner who takes a lesson at Copper Mountain Ski School, or other resorts.
National Learn to Ski or Snowboard Month began in 2009 through cooperation of resorts like Copper Mountain. Since then, it has attracted more than 600,000 people — both kids and adults — to learn to ski or snowboard.
On Jan. 8, 2016, the ski industry worked together to set a world record for the "World's Largest Lesson." There wasn't a record for simultaneous lessons at multiple resorts — until now. (The only world record of the largest ski lesson stands at about 500 at a single site — not multiple ones.)
So, at 10 a.m. on Jan. 8, about 6,000 newbies, from the East Coast, through Colorado, to the West Coast and up to Alaska, took ski or snowboard lessons and set a Guinness World Record.
The official Guinness World Record participation numbers (6,000+) will be announced at the National Ski Area's Association National Tradeshow and Convention May 18-21 in Nashville, TN.
"We thought a fun event like this would serve as an ideal kick off and a way for us to get everyone talking about ways to stay active during the winter months," said Mary Jo Tarallo, spokesperson for the National Learn to Ski and Snowboard Month.
"We are thrilled with the overall response and positive feedback we've received from the resorts, as well as the abundance of media coverage from around the nation," said Hugh Reynolds of SNOW Operating and one of the organizers of the event. "This is the first year of the initiative, and to walk away with a new world record makes this all the more successful."
Other beginner prizes and rewards
If you missed out on the world record, you can still take lessons at Copper Mountain, and receive a $50 gift voucher to use at www.skis.com; just send in a Copper Ski School receipt to the Michigan-based company; instructions are on skis.com's website.
Another enticing incentive, the Bring a Friend Challenge, encourages skiers and riders to sign up a friend or family member for a beginner lesson. Just make sure ski school knows you're participating in the challenge. Winners score prizes from Head/Tyrolia, The North Face and Burton.
Finally, you can win prizes by sending a photo of your first day (#firstdayfaces) of skiing or riding from Polarmax, Zeal Optics, Serius, skis.com and snowboards.com.
If you've been putting off learning to ski or ride — or know someone who hasn't experienced the excitement — January is definitely the month to sign up for a lesson at Copper Mountain!