Last weekend, Copper Mountain received 25 inches of new snow in two days. Since then, it has flurried, and this Friday, the Weather Channel is calling for a 70 percent chance of snow and some wind, so gear up for a powder day, and skip the slow traffic commute on I-70 by booking a condo at Copper Mountain for the weekend.
Copper Mountain has plenty going on this weekend, and it looks like the weather's going to be great — a high of 38 degrees Saturday and a high of 47 Sunday.
Since Copper Mountain has spring conditions currently, it's best to start skiing or riding later in the morning. In spring, the terrain goes through a freeze-thaw-freeze cycle; it thaws during warm, sunny afternoons, then freezes overnight, which often results in icy or crusty/slick conditions in the early morning. However, if you just can't wait to get out on the slopes, the grooming Copper Mountain does before opening every morning does help mitigate some of the frozen conditions. Then, maybe take an hour break and get some coffee, fresh juice, breakfast sandwich or pastry at one of the many Camp Hale sites, located at all of the three main bases, as well as up at Solitude Station.
Time for Sunsation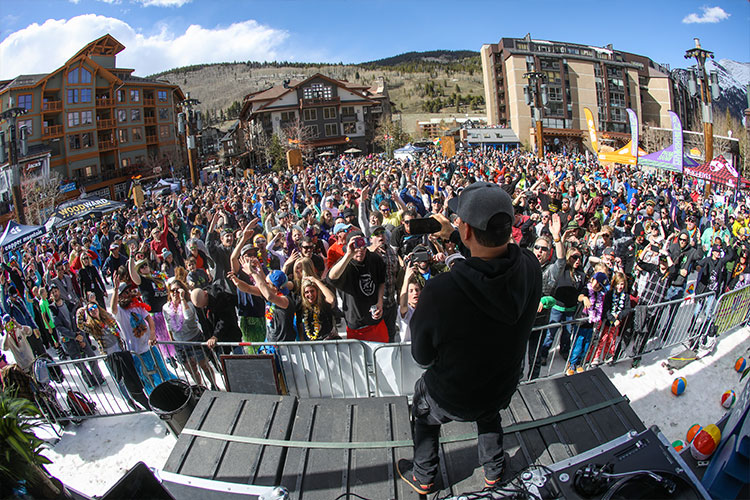 Copper Mountain ends it season, as usual, with Sunsation - a blow out of live music, competitions and fun.
On Saturday, April 14, register for the Red Bull Slopesoakers event from 8:30-10:30 a.m. at Mountain Sports Sales Center, next to Jack's. Feel free to don a zany costume, as the "competition" to ride across recently thawed water, back onto the snow, is all about laughter and surprise. The actual event takes place from 10:30 a.m. to 2 p.m. on Main Vein.
Be warned, though: This event is not for the faint of heart. People take some pretty nasty spills in the chilly water. They also often struggle to get out of the water, near the edge of the snow, which makes for great comedy — as long as they're OK. Most people don't get hurt, but there have been a couple of close calls.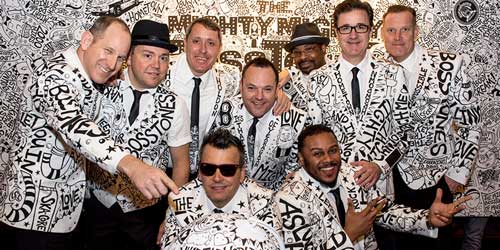 From 3-4:30 p.m. Saturday, the Mighty Mighty Bosstones take the outdoor stage for a free concert. This is a great chance to enjoy some drinks on Ten Mile Tavern's outdoor patio and listen to infectious ska punk and its sub-genre, ska-core (which blends elements of ska with punk rock and hardcore). The Boston band shows up with its own wacky costumes, so if you're still in a crazy outfit from the ski day (no need to participate in the Slopesoaker to wear a costume — it's the end of the season), you'll fit right in.
On Sunday, April 15, from 8 a.m. to 5 p.m., Copper Mountain's 3rd Annual Retro Shred-a-Thon takes place.
High Fives Foundation benefits from skiers and snowboarders reaching out to their network and asking for pledges and donations. The nonprofit supports the dreams of outdoor sports athletes by raising injury prevention awareness and providing resources and inspiration to people who suffer life-altering injuries.
High Fives Foundation, along with Phunkshun Wear, encourages everyone to take laps on American Eagle, even if they didn't raise funds. Participants are encouraged to wear throw-back gear, including one-piece outfits, retro equipment, and anything else that dates back to the day.
In Spring Break tradition, Copper Mountain also hosts the Colorado Gelande Quaffing Championship. This inaugural event, presented by 10 Barrel Brewery, involves rowdy beer drinking, testing both endurance and personal style in a battle to catch mugs and down brews. Registration starts at 10:30 a.m. at Burning Stones Plaza. The tournament begins at 11:30 a.m. and ends around 2 p.m., with the semi-finals. Cost is $50 for four people, and the winning team will receive $500 in cash. There are all kinds of fun rules; for instance: no puking; puking results in immediate disqualification.
From 3-4:30 p.m. MarchFourth takes the stage with its genre-breaking music. Twenty musicians, dancers and artisans travel the world, inspiring audiences to stomp their feet, shake their booties or otherwise join along on a soul-stirring journey.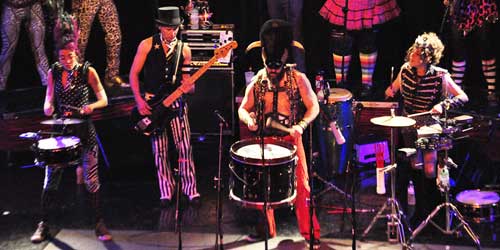 So head to Copper for the last blast of the season; it promises plenty of fun!