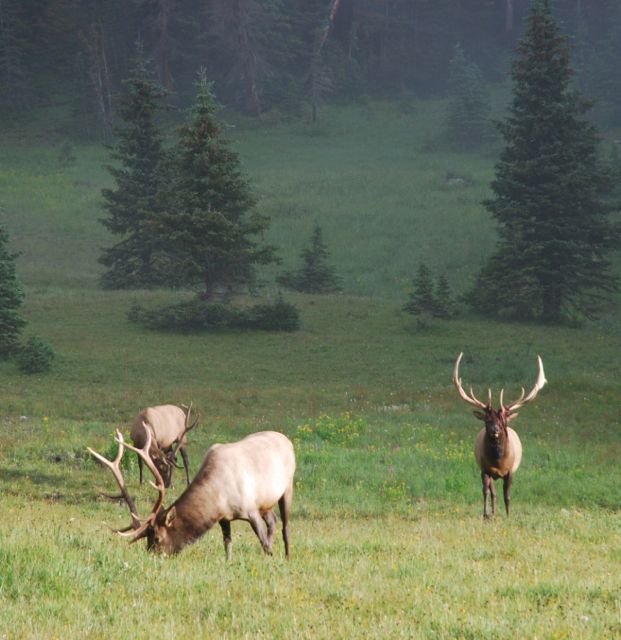 National parks are more than just a series of scenic viewpoints, visitor centers and souvenir stands. Most parks have vigorous research programs aimed at better understanding the natural world.
Some of the country's best scientists work for the National Park Service and often share their research with the public, like this Friday (Sept. 18) when ranger Paul Mooney will discuss the natural history of elk and their management within and around Mesa Verde National Park, which is also Colorado's only World Heritage site.
The program begins at 7:00 p.m. and is free to the public, with information about elk biology, the history of elk management in Colorado, elk use by Ancestral Pueblo peoples, and current elk management in our area. An early field trip the next morning will give participants a chance to see and hear elk inside the park.
Paul Morey has been the wildlife program manager at Mesa Verde NP for the past five years. He is responsible for managing wildlife in the park ranging from bees to elk and everything in between. Paul has researched and managed wildlife for five different federal agencies, including working with wolves and elk in Arizona and New Mexico, and managing elk habitat with the BLM and U.S. Forest Service in the San Juan Mountains. When not working with wildlife, in the fall, he is hunting elk in the local mountains.
The Four Corners Lecture Series is sponsored by Anasazi Heritage Center; Aramark Parks and Destinations; Bureau of Land Management; Cortez Cultural Center; Crow Canyon Archaeological Center; Edge of the Cedars State Park Museum; Fort Lewis College Office of the President, Dept. of Anthropology and Center of Southwest Studies; Hisatsinom Chapter Colorado Archaeological Society; KSJD Dryland Community Radio; Mesa Verde Foundation; Mesa Verde Museum Association; and Mesa Verde National Park.
For a list of other programs in the series, go to www.mesaverde.org/four-corners-lecture-series.