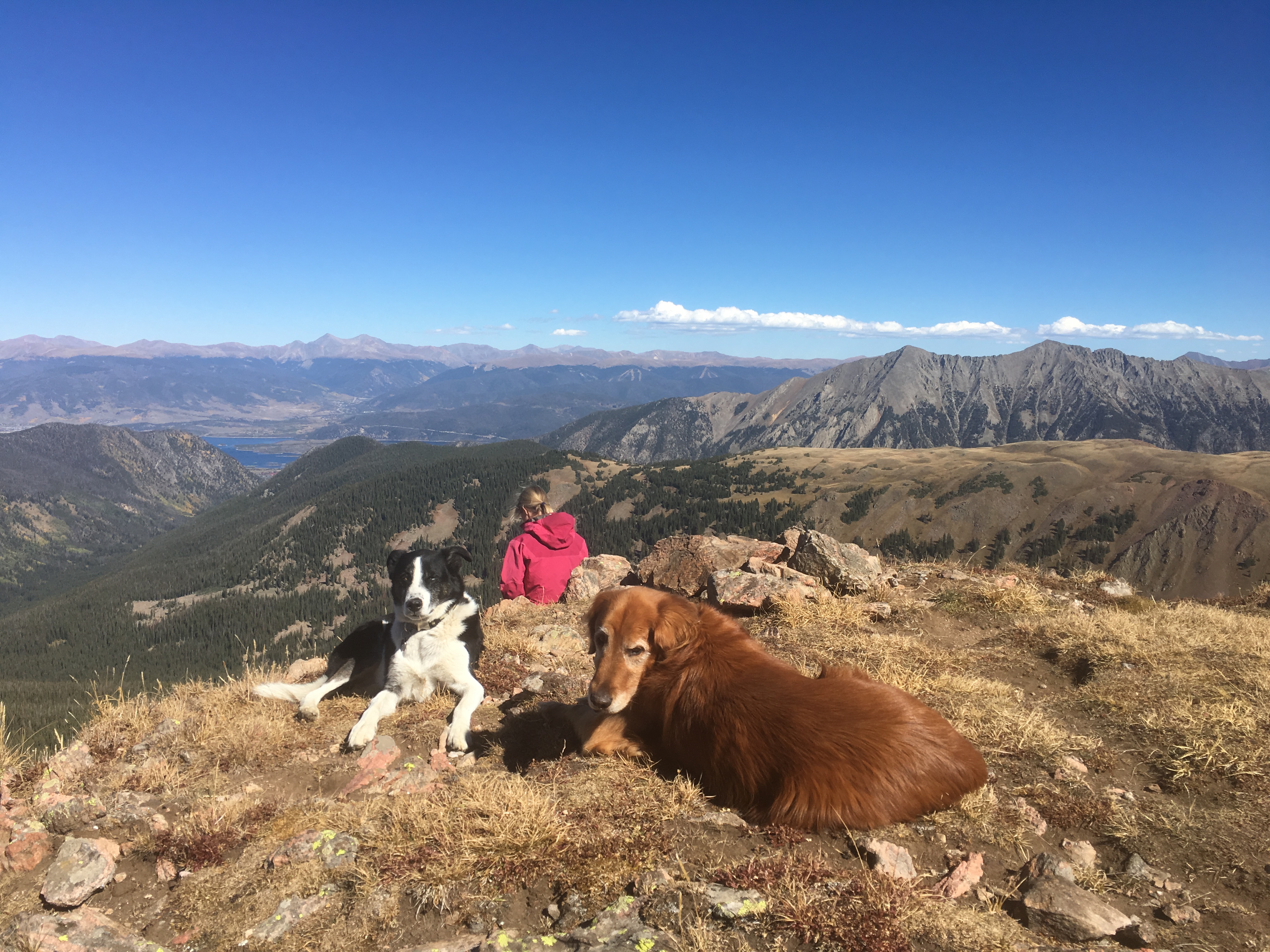 Even though there's still lots of snow and more to come, it's never too early to dream about spring and summer hikes! Here are three hikes from Frisco or Copper Mountain, of various lengths and strenuous output.
Easy Frisco Hike
The 5-mile hike called Meadow Creek-Salk Lick Loop only gains 760 feet, and it's great May through October. It takes you through the forest, to lakes, beaver ponds and mining relics. In the 1800s, Edwin Carter discovered gold in this gulch — but the amazing part is that it was embedded in a deer's teeth.
To find the trail, turn on Frisco's exit 203 and take the roundabout to the west side, then exit the roundabout southbound, where you'll find a gravel road (it parallels highway 70). At first, you'll encounter aspen trees, some of which still have golden leaves hanging on 'til the last moment, but even if they're bare, the white bark beauty reminds us of simplicity and strength.
After about a half mile, you'll find Lily Pad junction, where there's an ore chute near the Forest Service registration box. Turn right at the junction and follow the well-maintained trail. Listen to the rushing Meadow Creek until you reach a footbridge. There's a gorgeous viewpoint right on the knobby bluff of Dillon Reservoir, and two 14ers: Grays and Torreys. A bit beyond that view, you'll enter a meadow, with views of Frisco and Bald Mountain.
When the trail strays from the creek and goes right, you'll discover two lakes. Follow the trail beyond the second lake for a half-mile, at the junction to Salt Lick Trail. As you walk, you'll find beaver ponds and cabin ruins on your left. At the end of the trail, you'll walk a paved road to the fork at Adams. Turn left and continue to 4th street in Silverthorne to reach a Summit Stage Stop, which will take you back to your vehicle for free.
Moderate Frisco Hike
The North Ten Mile is another 5-mile trail with an elevation gain of 1,700 feet. The moderate to easy walk leads you into the primitive Eagles Nest Wilderness Area, where you'll find a steep-wall, which was carved by a glacier.
Drive to Frisco's exit 201 and park in the west gravel parking area. The trail begins north of water buildings belonging to the Town of Frisco. The trail starts out steep, but levels out, and your reward for walking ¾ of a mile results in mining relics and a waterfall (weather conditions permitting).
In the creek bed, you can find relics of metal-banded wooden pipe and old timbered water gates. Walk less than 0.2 miles more, and you'll find beaver ponds, and beyond that, on the right, tailings from the early 1900s. The tailings are a result of a mine that bore into Chief Mountain and had three tunnels. Miners used the first mile of the trail into the canyon to transport the mine's ore.
The path continues to take you through the wilderness, which has tiny streams and old wagon roads, again, dating to the mining era. There are some wet areas, so be cautious, but there's no real "trail end," so turn around anytime you want.
More Difficult Copper Mountain Hike
Get ready to spend 7-8 hours if you want to complete the 7-½ mile hike with an elevation gain of 2,200 feet. However, there's a great picnic spot 4 miles in, so don't feel like you have to walk the entire trail. Exit 195 at Copper Mountain, and then turn right into Copper Mountain. Park at the Center Village. Begin walking east of the American Eagle chairlift to hike the Guller Creek on the Colorado Trail.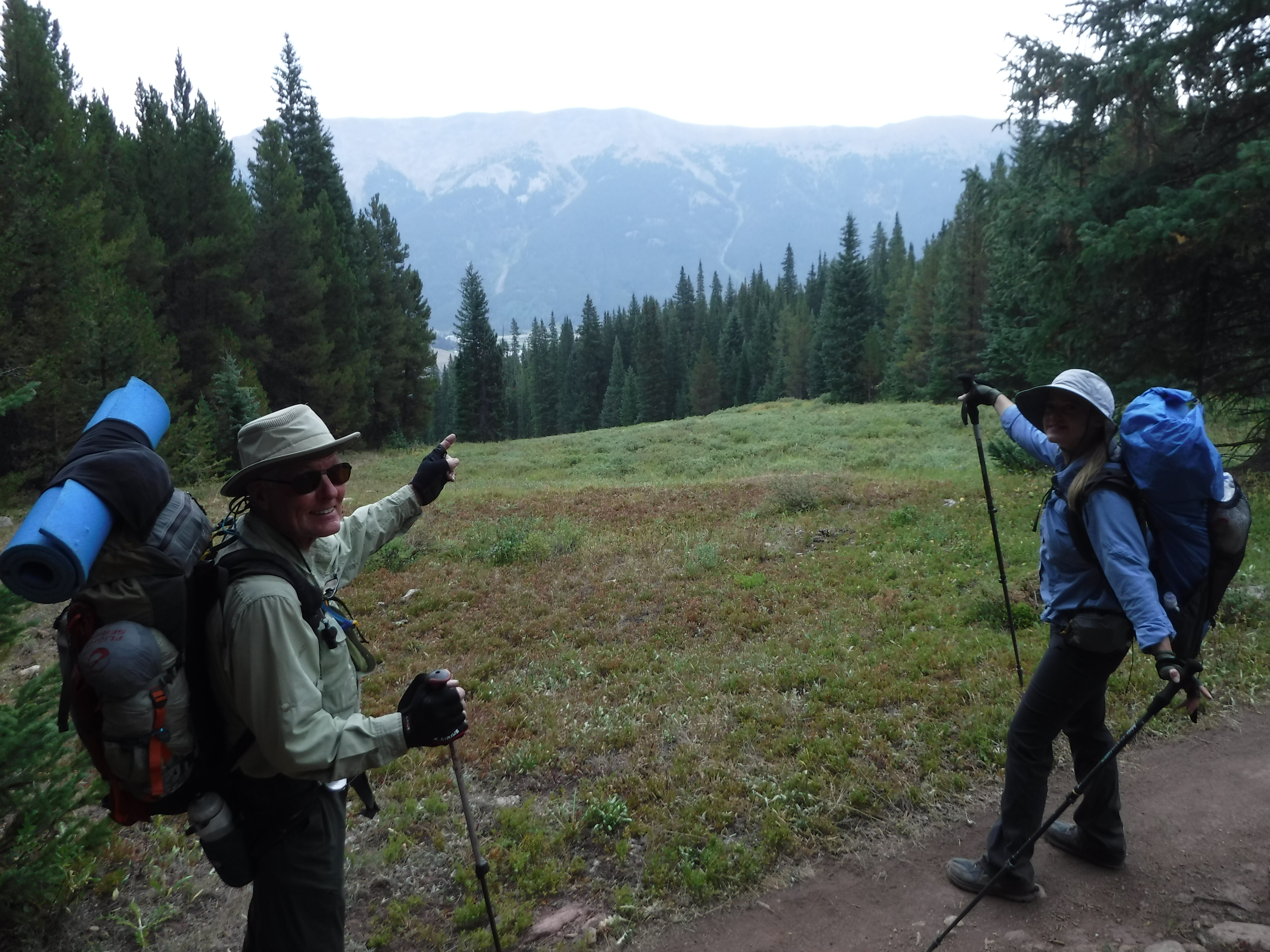 You'll be walking above Copper's base area with a moderate climb and a long trail through a conifer forest. After another hefty ascent, you'll see the gorgeous Guller Gulch. Walk southwest, past ruins of loggers' boardinghouse; they used to harvest lodge pole and spruce trees from here. You can stop at the Jacque-Guller Creek junction, which is a great place to rest and snack, or enjoy a packed picnic.
If you push forward, you'll make your way though an expansive meadow, which takes you almost to timberline. By climbing the pass, you'll see Janet's Cabin, a commonly used cabin in the winter (to protect elk, it's not used in the summer).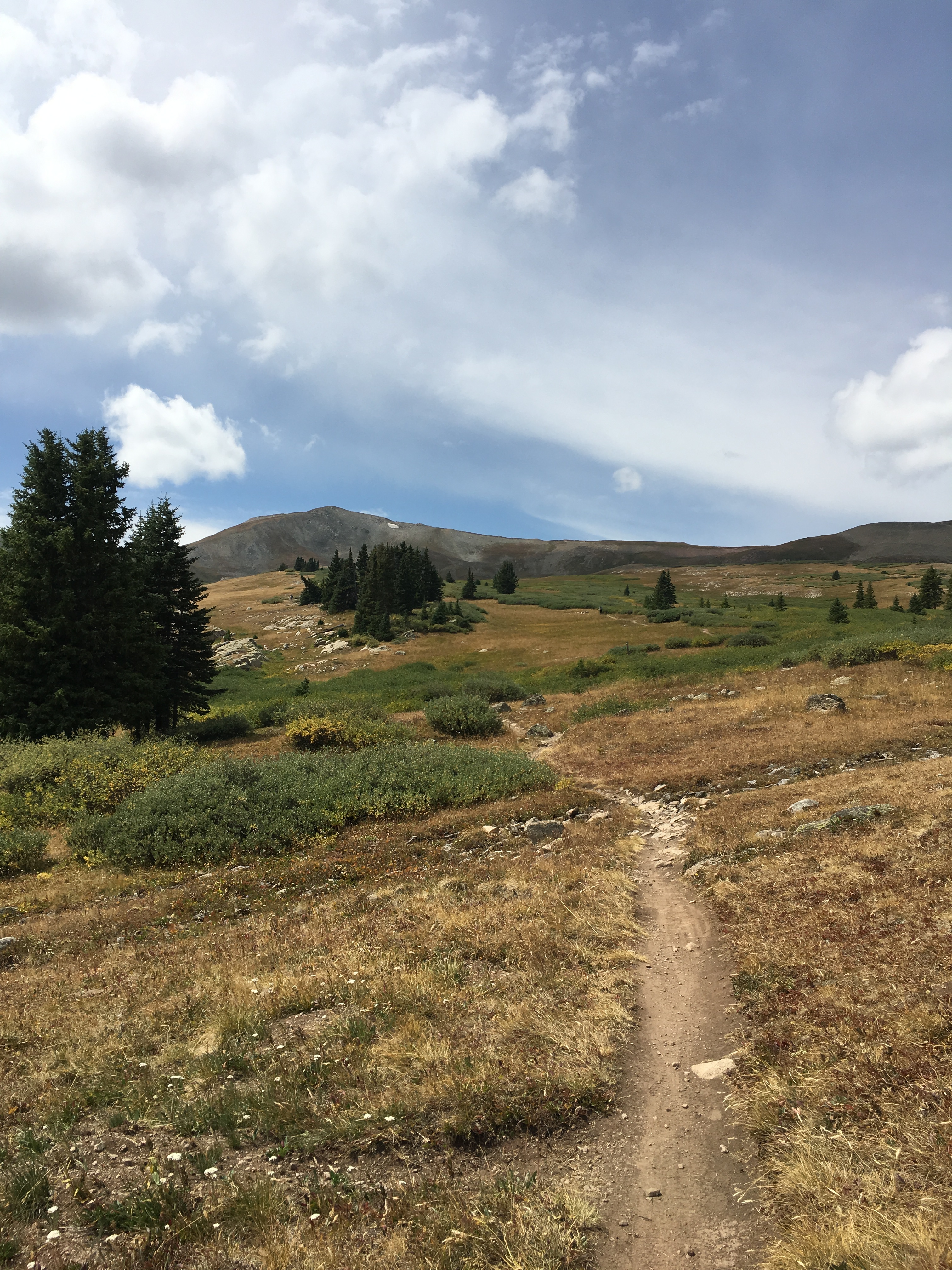 You'll also get a view of a silver mine below you, which had its heyday in 1878, and was called Kokomo. Plenty of struggles took place during these mining days, including the death of John W. Jacque, a partner of George Robinson, a mining mogul. After Robinson was shot during a mine ownership fight, Jacque battled for years for his part ownership for the mine. That's why Copper Mountain named a run called "Jacque's Pique."
The area ski resorts appear to be closed for the season. But before you know it, it'll be time to grab your daypack and dog and get out on the trails!