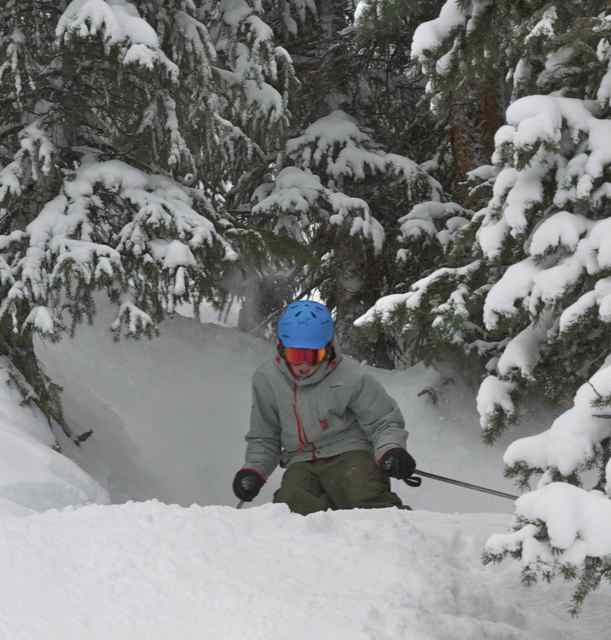 Old Man Winter decided to send January off in style with an old-fashioned snow storm that may deliver several feet of snow to Copper Mountain and the rest of Colorado before all is said and done. As of Thursday morning (Jan. 30), Copper was reporting 8 inches of new snow, bringing the monthly total for January to more than six feet, and about 15 feet for the season. The mid-mountain base is 56 inches, with 64 inches up top.
Copper is completely open (pending and wind and weather holds), with 23 lifts offering access to more than 2,000 acres of terrain and 139 trails.
Heavy snow will continue to fall on and off through Friday evening, with a transition to a somewhat drier pattern starting Friday night and Saturday morning. According to the National Weather Service, storm totals could reach up to three feet for favored west-facing mountain slopes.
Specifically, a winter storm warning is calling for an additional four to seven inches of snow Thursday, with another wave of heavier snow expected Friday afternoon, potentially making travel across the high mountain passes challenging. Travelers on I-70 should be prepared for delays, so make sure your gas tank is full and take some extra games and books for the kids if you're driving up to the mountains.
Other snow totals around the state include 11 inches at Winter Park, 10 inches at Arapahoe Basin, 12 inches at Eldora and eight inches at Loveland.
The new snow triggered a backcountry avalanche warning from the Colorado Avalanche Information Center, where forecasters said that large and dangerous avalanches are likely on Thursday and potentially into Friday.
Under a westerly flow, winds and temperatures are moderate for January, though there are likely to be stronger gusts along Mountain summits and ridges. Temperatures should remain in the 20 to 30-degree range the next few days. After some clearing late in the weekend, more snow is in the forecast for early next week.