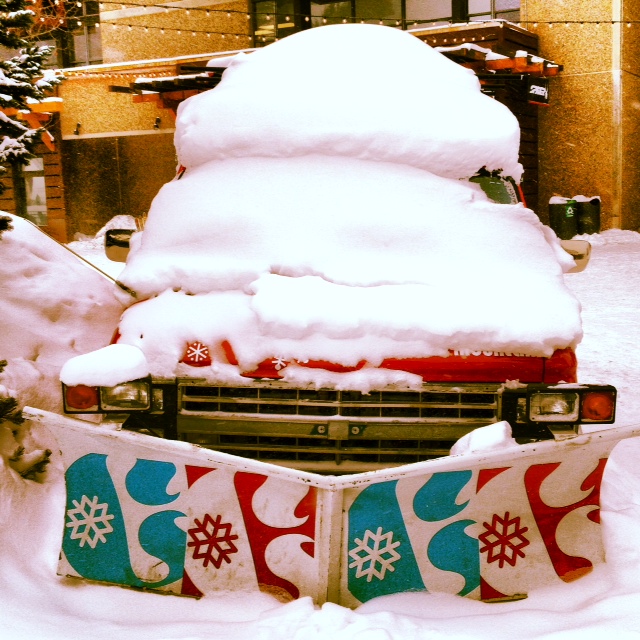 COPPER MOUNTAIN —Award-winning Matt and Kim, along with high country favorites Ozomatli will headline Copper Mountain's season-ending Sunsation festival this year, rounding out a fun-filled weekend that includes pond skimming, adventure racing and plenty of spring vibes to go around.
Red Bull Slopesoakers takes place on Saturday, April 13 at 11 a.m., and puts a twist on the traditional pond skim with competitors crossing floating rails surrounded by inner tubes. This event is free for competitors and spectators; pre-registration can be completed online here.
Stick around for a free concert from Matt and Kim. The indie dance duo out of Brooklyn, NY, will take the stage at 4 p.m. on Saturday, April 13. Matt & Kim have recently appeared on Late Night with Jimmy Fallon and were awarded the 2012 MTV Video Music Award for Breakthrough Video of the Year.
On Copper Mountain's closing day, Sunday, April 14, the 2nd Annual CopperMan Winter Adventure Race will kick off at 11 a.m. This 3k foot race throughout Copper's Villages is complete with frozen obstacles such as a hot chocolate pit and a human luge. Online pre-registration is now available for $25.
After achieving eternal winter glory, competitors will be greeted with a grand finish line celebration in Burning Stones Plaza and live music by Ozomatli. 3-time Grammy winner Ozomatli is notorious for hip-hop, salsa, funk and samba sounds - just to name a few - and have been worldwide in a series of government-sponsored international tours.
If you're making a weekend of it, browse our condos, check availability and Book Online Now! Our Copper Junction condos feature views of the Burning Stones concert venue. Please feel free to contact us if you have any questions.