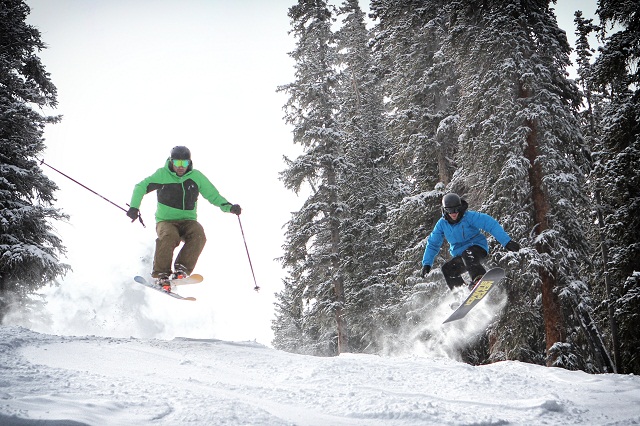 SUMMIT COUNTY — One of the best storms of the season to-date rolled through the Colorado high country the past few days, bringing plentiful powder to all the resorts along the I-70 corridor. Copper Mountain is reporting 20 inches of new snow in the past seven days.
Photo courtesy Copper Mountain Resort/Tripp Fay.
The storm came in on a moist northwest flow, with orographic lift providing for the dynamics. But even if you're not a weather geek, you'll enjoy the conditions in the coming week, with sunshine and temps in the 30s expected the next few days. The next chance for a significant snowfall is toward the end of the week, providing weekend warriors with another chance to share the freshies with local powderhounds.
The snow has enabled Copper to open some new terrain, including the trails served by the Resolution Lift. The pod opened for a few hours Friday and will be open this weekend. All in all, Copper now has more than 1,100 acres of terrain available, including some of the uncrowded rollers off the Alpine Lift, as well as most of the terrain off the Sierra Lift.
Copper is also bringing some exciting new events to Summit County, with boardercross and skiercross races, including an adapative boardercross race on Feb. 3.
Check out all the action on the new Vein Glory course. More details at the Copper event calender: Copper Mountain Events