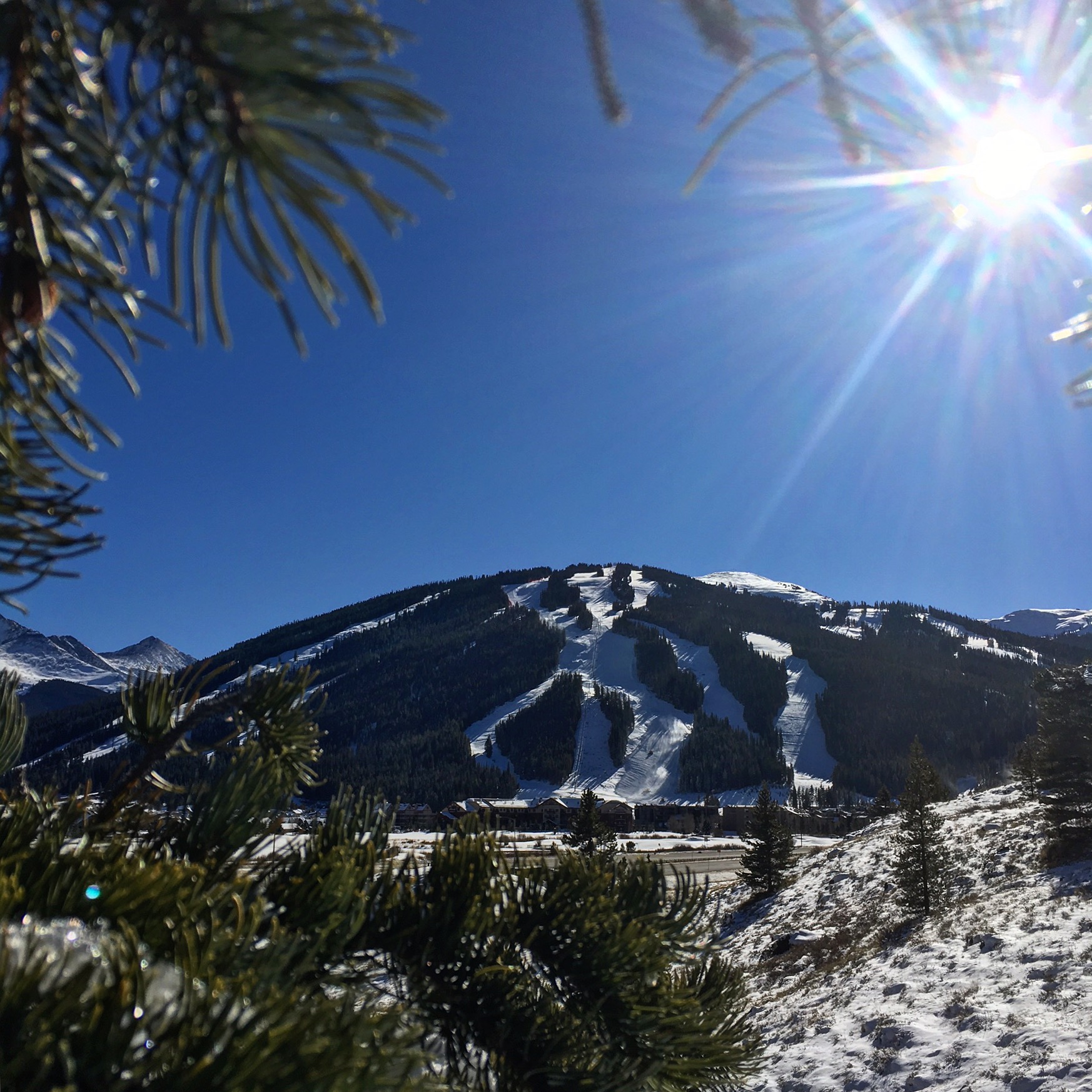 After long winters, it's always the spring skiing, riding and festivities at Copper Mountain that remind us how any cold temperatures we endured were all worth it to provide a solid, deep base of snow for a long spring of either warm, bluebird days or fresh powder days.
As the days get longer — and warmer — skiers and riders shed layers and shred both groomed corduroy and often, several inches of new snow.
And, around noon during a sunshine-filled day, you're as likely to see Copper guests on the runs as you are to see them stripped down to the bare essentials, sunning themselves on the rows of Adirondack chairs that line Burning Stones Plaza.
The obvious reason to head up to Copper — and spend a few days, staying overnight at either the base of Copper Mountain's lodging for the most convenience, or staying in Frisco — is because, well, for better or worse, the snow eventually melts, and, yeah, the countdown is on; like it or not, ski season is almost over.
The often overlooked reasons for celebrating spring skiing range from free live music and surprise "dumps," to sunny après ski specials.

Spring events at Copper Mountain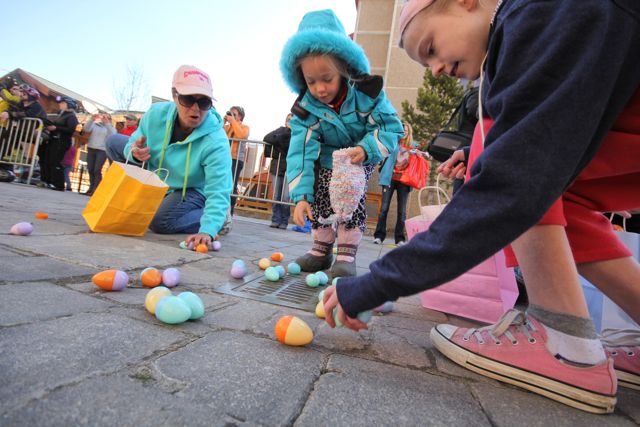 In April, as Copper Mountain's spring season winds down, its festivities amp up. It begins with the USASA Nationals — the largest snowboard and freeskiing event that hosts top athletes, who compete for the national title.
And the season ends with Sunsation, April 22-24, the finest spring festival in all of the Colorado high country. This year's annual closing weekend celebration will feature 10 Barrel's Hella Hectic skim pond challenge, Nokian Tyre's Green Tire Giveaway, stein hoisting contests, swag giveaways, and free live concerts from popular bands, Letters to Cleo and American Authors!

Dress for spring
It might sound elementary, but there are wise and not-so-wise ways to dress for spring skiing. An eenie weenie bikini, for example, is not the wisest way, nor are bare chests for men (and shorts), but plenty of people insist on skiing and riding with bare skin.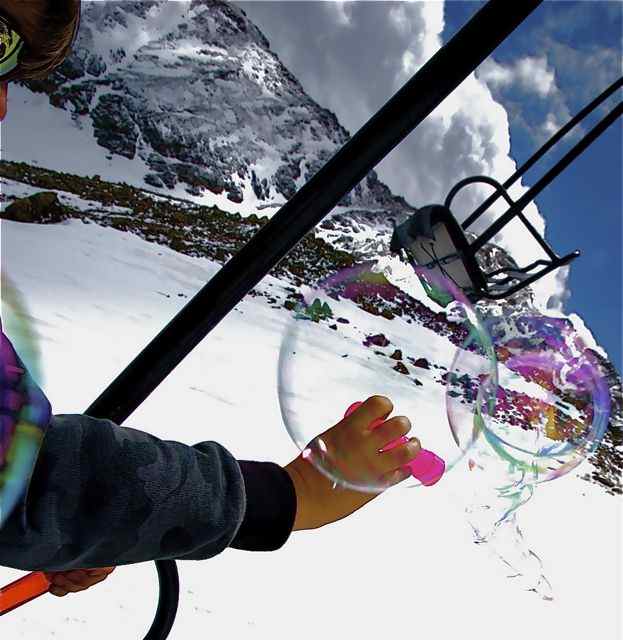 It's true: It's a novelty, and the photos are great, but be forewarned: If you fall, corn snow can result in "road rash." Plus, spring's softer snow, which is spectacular to carve into, also brings with it wetter snow that flies up, into your boots. So, just be prepared for some wet feet. That said, go at it!
Another aspect of spring skiing to be aware of is its changing winds, so to speak. Just because it's late March or April doesn't mean that a neck gator (I know, they just sound so … geeky, but I tell you what — they can make your day) is out of the question. Even at mid mountain, winds can pick up and chafe your face.
On the other hand, it can get mighty warm as the sun bakes the high elevation landscape, so dress in layers. Start off with warmer clothing, and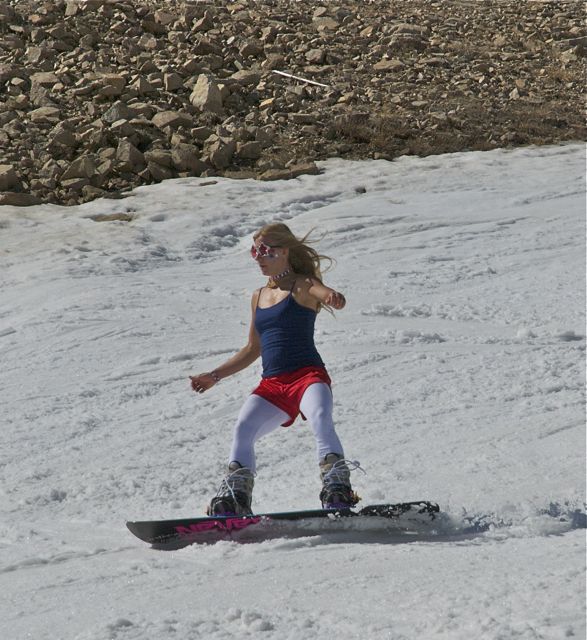 shed as you go, if need be.
And, it goes without saying that, since you might be showing a little more skin — even if it's simply your chin — sunscreen and eye protection is absolutely necessary; spring sunlight bouncing off white snow at Copper's high elevation will redden your skin in literally 30 minutes or less. So keep applying that oil, rather than water-based, sunscreen (water-based tends to evaporate in our high, dry climate).
The last few storms will help keep Copper's base nice and solid so you can play until Copper Mountain's final closing day, April 24.