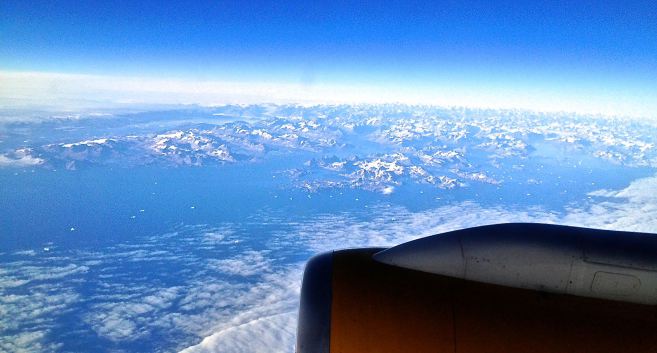 A new survey shows travelers are willing to pay a bit more for their airline tickets if the money goes toward improvement and efficiency. The results, released this week by the U.S. Travel Association, make it clear that air travelers remain frustrated by ticket add-ons from which they derive little benefit, such as bag and change fees, but 60 percent said they'd welcome user fees dedicated to improving efficiency and choice.
More than seven in ten travelers, meanwhile, feel that current air travel options are inadequate.
"Because travel consumers are very astute, we're not at all surprised to learn that they are willing to pay for something that provides them with a tangible benefit," said U.S. Travel Association president and CEO Roger Dow. "Air passengers aren't thrilled about ancillary fees, which disappear into the airlines' pockets, or federal taxes, which disappear into Washington's pockets. But if you show them a local user fee that is tightly structured to invest in our outdated and overburdened infrastructure, they understand the difference and strongly support it.
"Fortuitously, there is an existing funding mechanism for fixing our beleaguered airports that speaks perfectly to flyers' preferences—the Passenger Facility Charge, a local user fee paid only by users of specific airports," Dow continued. "The trouble is, it hasn't been indexed for inflation in a decade and a half, while our air travel infrastructure falls further behind the rest of the world. It's time for airlines, cities, Washington politicians and the traveling public to recognize that the PFC is the answer to a host of air travel problems, and summon the will to update it for the 21st century."
Dow said that the traveler survey results add up to an overarching theme: concern over a lack of competition among airlines.
He pointed to survey results showing huge majorities of travelers feeling underserved by the number of carriers in their market, and opposing the rollback of "Open Skies" aviation agreements that allow foreign carriers to compete in the U.S. market and vice versa.
Dow noted that just four U.S. airlines now carry 85 percent of U.S. passenger traffic—the result of the industry's radical consolidation of the last several years.
A ready solution, Dow said, would be expanding terminal space or allowing airports to purchase back unused slots and gates—exactly the type of enterprise the PFC is designed to fund.
"Looking at the Big Three airlines' push to break Open Skies agreements, coupled with their vehement opposition to infrastructure investments through the PFC, it is difficult to reach any conclusion other than they are deathly allergic to competition," Dow said. "Our survey results clearly illustrate that travelers recognize this as a major problem, and want policymakers to do something about it."
Key findings of the survey conducted by Research Now:
62 percent said they are "somewhat frustrated" or "very frustrated" with air travel generally.
58 percent are willing to pay up to $4 more per ticket to fund airport improvements projects that would enable airports to accommodate more airlines, modernize facilities or reduce delays in and around the airport.

When informed that taxes and airline fees currently account for 13.7 percent of their ticket price, the number of those respondents still willing to pay the extra $4 stays at 80 percent.

72.5 percent of respondents think that having fewer airlines to choose from does not reasonably serve the needs of people and businesses that depend on flying.
The most frustrating costs associated with flying, according to respondents:
$200 airline fee for flight changes or cancellations
$50 airline fee for seat assignments
$25 airline fee for checked bags
$50 airline fee for priority boarding
Delays and cancellations
ability to accurately compare airfares because of some hidden fees (e.g., bags, seat assignments)
the security screening process
limited airline selection
The most frustrating overall aspects of flying, according to respondents:
On Open Skies agreements: 69.4 percent of travelers think the U.S. government should not block foreign airlines from offering more flights and that instead the U.S. government should take steps to help major U.S. airlines improve their own customer service, lower airfares and become more competitive