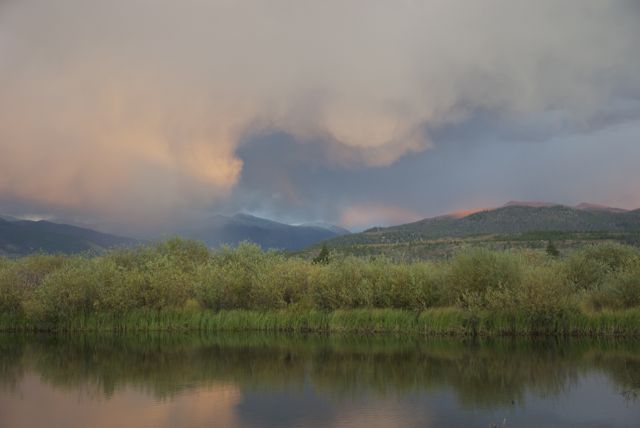 Sunset at Frisco Bay
Taking snapshots of friends, family and your dogs is fine in the middle of the day, but if you want to take home a few memorable photos, head out to one of the many scenic overlooks in Summit County to see some stunning sunsets. And if you're an early bird, try the same thing around dawn — you'll be amazed at the incredible colors nearly every day, and especially if there are some thin clouds in the air.
You don't need to go on an extreme mountain hike, either. Some of the very best spots are roadside parking lots at various view points around Summit County, and given our mountain topography, there are plenty! It's always fun to discover your own secret spot, but we'll reveal a handful of our own to help give you inspiration. And remember, you don't always have to be facing the sun. Sometimes the best colors are projected across the sky in the opposite direction, as the low rays bend through the atmosphere and illuminate the bottom of the clouds.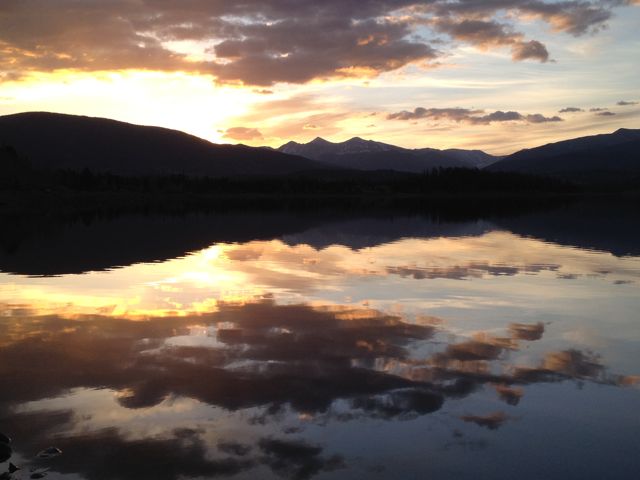 If you're using an iPhone or some other advanced smartphone, try the HDR setting on your camera. It will help the digital sensor pick up some of the foreground details against the bright background of the sky. Be sure to tip the camera up and down ever-so-slightly until the light is balanced between foreground and sky. If the light is getting dim, prop your arm and the camera against a rock or tree to hold it steady.
Have fun out there, and follow us on Twitter for updates and daily pictures.