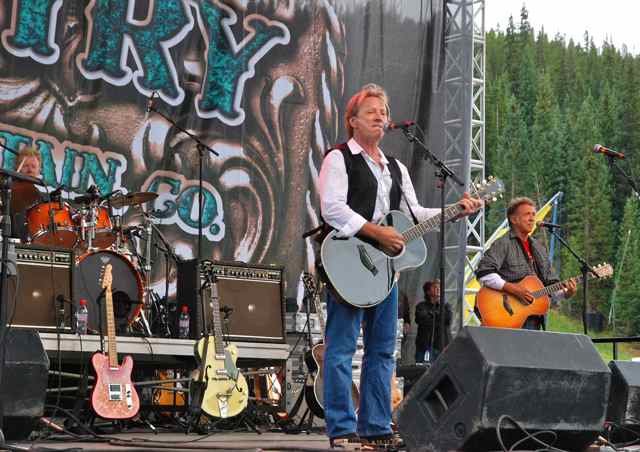 Summer is about to get a lot more exciting at Colorado ski areas. The U.S. Forest Service has finalized a set of rules that will guide new development of warm-season activities on public lands leased to ski areas like Copper Mountain.
Under the guidelines, it will be easier for resorts to add attractions like ziplines and new mountain bike trails. The Forest Service says the activities have to be nature-based, with installations that harmonize with their surroundings.
Along with the small zipline at Copper's West Lake, the resort also had a consultant draw up preliminary plans for much more extensive on-mountain ziplines and forest discovery tours a few years ago, the resort hasn't announced any plans to seek approval for new installations. Read more in this blog post.
By contrast, Vail Resorts is developing master plans for new summer recreation opportunities at Breckenridge and Vail, hoping to boost summer tourism.
"The new directives will help usher in a wider spectrum of developed recreation opportunities that will encourage more people to enjoy the national forests," said U.S. Forest Service Chief Tom Tidwell. "This change will allow ski areas to offer expanded recreation choices that will benefit local communities and recreationists."
The agency estimates that expanding ski area recreation activities could add about 600,000 summer visits to national forests. Ski areas now average 23 million visits annually. Also expected are an additional 600 full- or part-time jobs and almost $40 million infused in local mountain communities.
The guidelines also address management of other recreational uses within the operational boundary of ski areas by the non-paying public, such as snowshoeing and hiking.
"This is more than just a policy change," Tidwell said. "This opens up new opportunities to bring people onto national forests to enjoy the great outdoors, become more physically active and recreate in new ways."