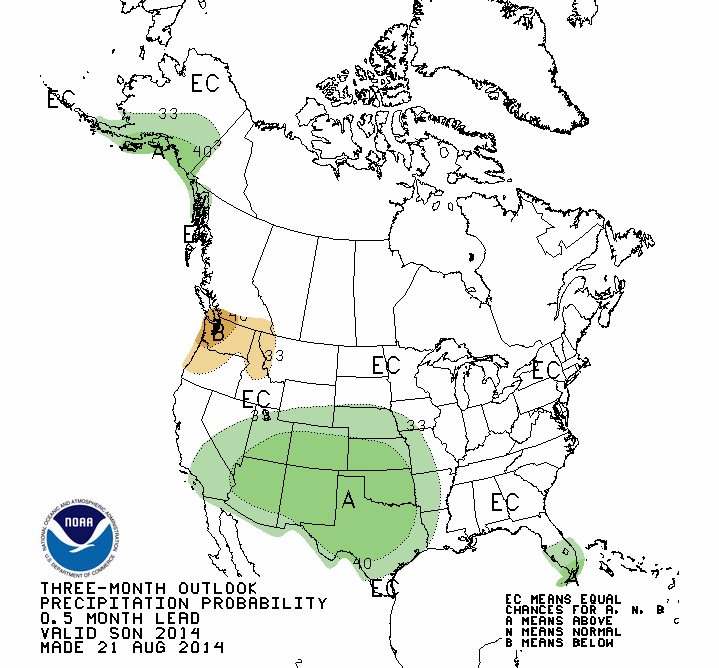 With Copper Mountain set to start making snow in about a month, and the official start of the season just two months away, inquiring minds want to know: What's the forecast for the winter?
Of course, nobody can predict the weather three months in advance, but meteorologists with the Climate Prediction Center are looking at regional trends and large-scale patterns over the Pacific, where most of Colorado's winter storms start brewing. For now, they're still trying to figure out of a full-scale El Niño will emerge.
That pooling of warmer-than-average water along the equator can shift the storm track, affect weather all across the U.S. and even all the way to Europe, but the effects in Colorado are not so easy to measure. In general, an El Niño could favor heavier snowfall in the southwestern corner of the state, where areas like Telluride and Purgatory often see big snows.
For Summit County, it can go either way — with above-average precipitation especially in the fall and again in the spring. A typical El Niño (if there is such a thing) can also bring long spells of sunny and calm mid-winter weather, punctuated by big storms.
For now, forecasters are still unsure if El Niño is coming. Earlier projections of a strong El Niño have been dialed back, so there's now about a 60 percent chance, according to NOAA. To reach the threshold, sea surface temps in key measuring areas in the ocean must reach, and stay above, a certain level. Those temps have been hovering near that level for a few months, and that may be part of the reason for a summer with above-average precipitation.
That trend is expected to continue for the next three months, according to the CPC forecast maps showing a good chance for above average moisture through November. Beyond that, all bets are off, as the weather experts wait for more clues.