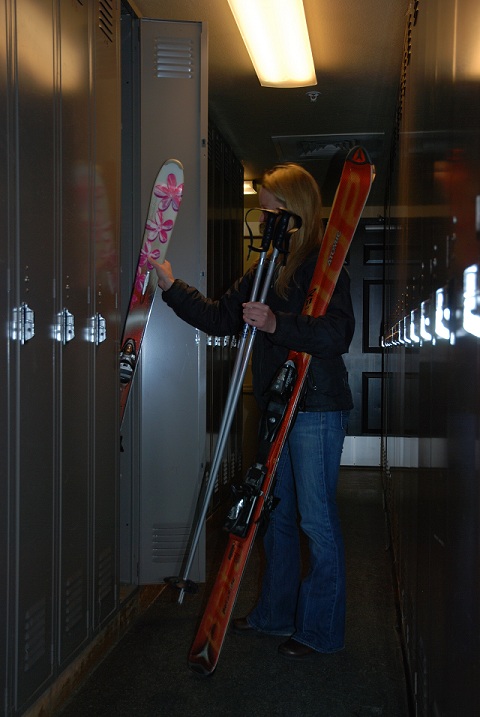 When it comes to planning a great ski trip to Copper Mountain, the details can be important. For example, if you're wondering where you will stash your ski and snowboard gear, you'll be glad to know that all of our Copper Mountain Ski Lodging units have lockers conveniently located near the ground-level exits and entry ways, so you won't have to haul those snow-covered skis and boards up the stairs or into the elevators. You'll breeze from the condo right on to the lift to catch that early morning powder.
You will want to make sure that your socks, boots, hats and gloves are warm and toasty when you head for the slopes, and every one of our condos has a gas fireplace where you can dry out your gear in the evening.
There's no need to worry about parking, either. You won't need your car when you're at Copper Mountain, but it will be parked nearby just in case. All of our Copper Mountain Ski Lodging units have on-site parking. Nearly all the spots are covered and some are in heated underground garages, so you won't have to shovel heaps of snow off your car when you're ready to roll.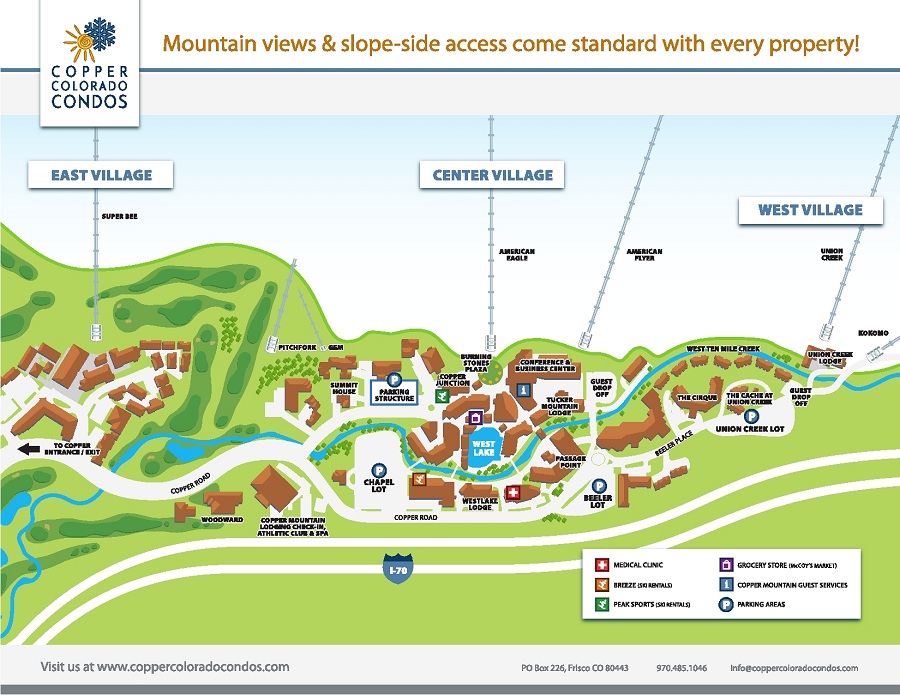 If you want to visit another part of the resort, of if you need a ride to the stables for your horse-drawn sleigh ride, you can call the Copper Coach at 970-368-2002, which offers on-demand transportation to all the neighborhoods in the Copper community. And the friendly folks at guest services in Copper One (right on the Burning Stones Plaza, at the center of the resort), will be happy to answer questions about ski conditions, trail grooming, lessons and other activities.
Our expert local staff will happily answer any other questions you might have about the resort and seasonal activities. We'll be sure to let you know about some of our other ski-related perks, including 20 percent to 25 percent off ski equipment rentals at Peak Sports and Breeze Rentals, as well as discounted lift tickets — benefits that are included with all our Copper Mountain Ski Lodging.