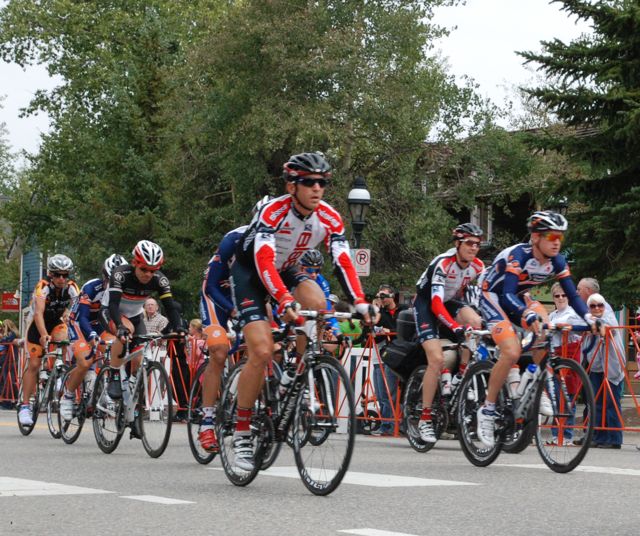 Copper Mountain's take on the USA Pro Challenge includes plenty of free fun, as well as a chance to meet NBC announcers and racers at the Pro Challenge Rider's Lounge.
The main event is the Stage 3 Start at 11:15 a.m. Aug 19, when the racers will speed off toward the challenging climb over Independence Pass to Aspen. But the festivities start the night before with free music from the Denver-based indie folk/baroque pop band Paper Bird, followed by fireworks over the East Village at 9:15 p.m.
The Start Festival begins at 9 a.m. Wednesday, August 19 with free chairlift rides, stilt artists, face painting, a cycling mural, blender bikes and free cotton candy for the kids with brunch and beverages for the adults. Copper's picturesque start will take place in Burning Stones Plaza with riders sign-in and interviews at 10:15 a.m.
Miss Denver Shannon Patilla is set to sing the National Anthem while Summit County Boy Scouts stand as color guard just before the official start of Stage 3 at 11:15 a.m. Riders take off through Center Village and make a loop on Copper Road offering many spectator opportunities. The Denver Broncos Cheerleaders cheer on the riders and will be available for autographs and pictures.
Once the racers have left the resort, there's more free music, with Industrial Rhythm taking the stage at 11:35 a.m. with a high energy urban movement show combining breakdancing and hip hop while banging on everyday objects – maybe even a bike or two.
Denver native Zack Heckendorf, who has shared the stage with Michael Franti & Spearhead, John Butler Trio and One Republic to name a few, is set to perform at 12:45pm. Wrapping up the day with live music will be Fort Collins music scene staple, Matt Mahern, at 4p.m.
The Festival Village remains open until 5:30 p.m. with local artists, carnival fare, the Woodward Pedal-less Challenge, Primp My Ride, slackline demos from Slackline Industries and the Stage 3 tour viewing party via jumbo-tron as the Pro Challenge rolls into Aspen for the finish of Stage 3. For full details, visit prochallenge.coppercolorado.com.

All public parking will be free in the Alpine Lot with shuttles looping in to Center Village. There will be limited access to Copper Road which will close to all traffic except shuttles and the Summit Stage from approximately 10:30 – 11:30 a.m. on August 19.
Updates for additional closures on Highway 91 and the I-70 Eastbound off-ramp to Copper will be available at cotrip.org. The last Copper shuttle prior to the start will run at 10:45 a.m. and resume immediately following the race start. The Summit Stage public bus service will run every 30 minutes to Copper prior to the race and resume hourly service at 12:00 p.m. Guests are encouraged to cycle to Copper and take advantage of Team Summit's free bike valet.