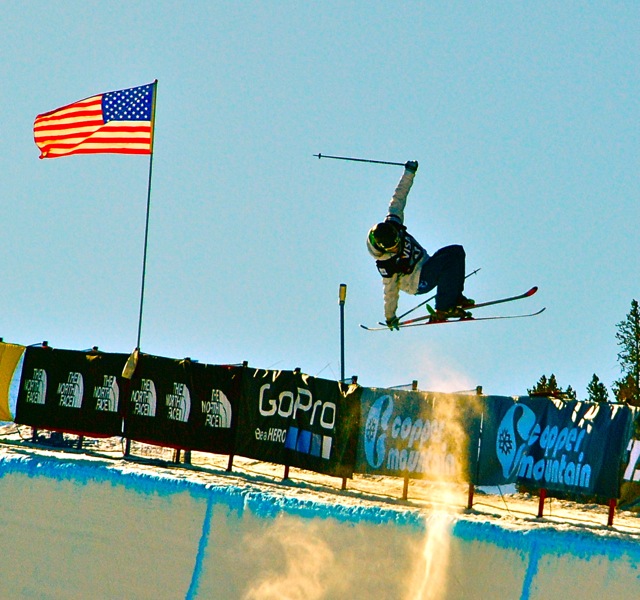 With great snowmaking conditions continuing, Copper Mountain has opened the American Flyer chair this week, boosting the resort's skiable terrain to 124 acres, and weather forecasters are promising at least a dusting of fresh snow for the weekend.
While U.S. Ski Team racers, as well as other teams from around the world, are training at the speed center off the Super Bee lift, U.S. freeskiers and snowboarders are also arriving to prep for the 2014 Sochi Winter Olympics. Late November and early December is the perfect season to catch a glimpse of Olympic hopefuls training and competing at Copper Mountain while sharing some holiday cheer with friends and family at Copper Mountain.
Next up are Colorado Days, Nov. 16-17, with Colorado-based brand and gear demos for guests, as well as Woodward Remix Weekend, Nov. 29 – Dec 1, featuring free introductory trampoline, skate, and BMX sessions at the newly renovated Woodward at Copper Barn.

The competition season starts Dec. 6 — 8 with the North Face Park and Pipe Open Series. As one of the only open-format event series, amateurs have the opportunity to compete alongside top pros at this action packed event. This year's stakes are especially high, as the event also will serve as a last-chance qualifier heading into the Sprint U.S. Grand Prix series. The Sprint U.S. Grand Prix is the Olympic qualification series for freeskiing athletes in the U.S., and will ultimately determine which athletes will compete for the U.S. Olympic Freeskiing team at the Sochi Winter Olympics in February.
The Sprint U.S. Grand Prix at Copper Mountain, Dec. 16-22, is the last final Olympic qualifying opportunity in Colorado for the 2014 Winter Olympic Games. More information here. In 2012, Copper hosted over 500 athletes from 13 countries and the stakes will be even higher in 2013, with a potential Olympic bid on the line. Both slopestyle and halfpipe disciples with be featured at Copper Mountain before making their world debut in February in Russia.