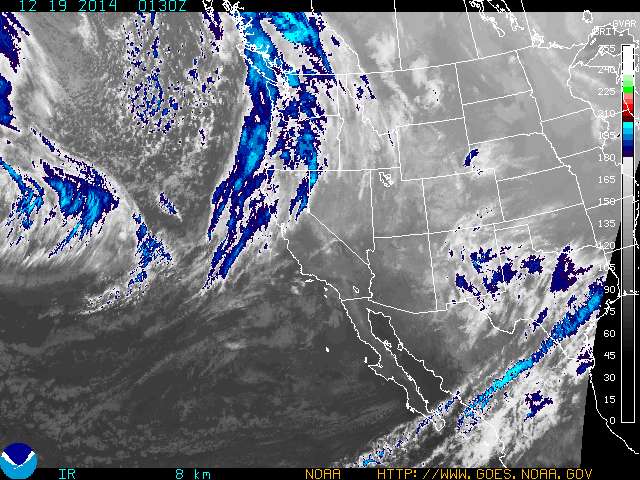 It's starting to look more and more like Santa will deliver the goods to Copper Mountain this year, with several days of snowfall and crisp wintry weather leading up to the big day.
The days just before Christmas could offer some of the best skiing of season so far, so check our listings of Copper Mountain vacation rentals and make plans for an early season getaway.
After some early December doldrums, the storm door is opening. For Copper and other regional ski areas, that means a northwest flow that drops its moisture right over the ski runs. A couple of days of steady northwest flow could add up to more than a foot of snow across the high country.
The return of the orographic northwest flow is forecast to start sometime late Sunday and persist into the first part of next week, perhaps punctuated by a Christmas Day storm that could be the icing on the cake at Copper, which has already seen more than 100 inches of snow this season.
According to the National Weather Service, significant snow is possible across the mountains of north-central Colorado, including Copper Mountain.
Ski conditions will be awesome, but travel over some of the high mountain passes will be difficult. Read our blog post on safe winter travel. A string of storms is expected across the country next week, so holiday travel could be affected at major airports.