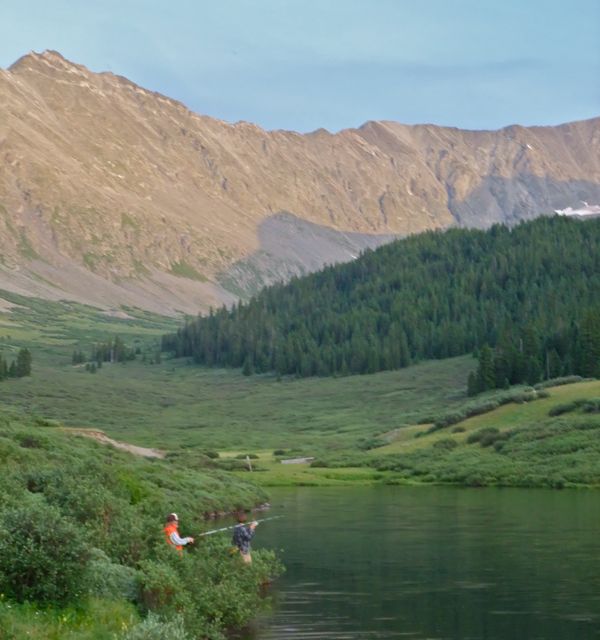 COPPER MOUNTAIN — With the ice and snow quickly melting away in the Colorado high country, and summer vacation just a few short weeks away, angling enthusiasts are thinking about how they can lure splashy rainbows and fat brown trout into their nets.
Copper Condos is an ideal base camp for exploring some of Colorado's best fishing, from burbling streams filled with feisty brook trout, to still-water lakes where you might even hook a Kokanee Salmon, but with so many options, it can be hard to decide where to go. Here are a few of our favorite fishing holes.
Early season stream fishing can be tough. The water runs high and fast as the snowpack melts off, so looking for calmer waters is the key to success, and some of the ponds alongside I-70 between Copper Mountain and Frisco could be the ticket.
Remember, anglers are responsible for knowing what special rules and regulations are in effect, so visit the Colorado Parks and Wildlife fishing website to get up to speed, and check out the fishing report for regular updates.
You can find more Colorado fishing information online here: